This article is more than 1 year old
Ditch the sync, paddle in the Streem: Upstart offers syncless sharing
Upload, delete and carry on sharing afterwards?
Cloudy upstart Streem is reinventing file sync'n'share by getting rid of the sync. Instead of throwing out everything but the kitchen sink, it's just throwing out the sync - so to speak.
On tethered or mobile smart devices, any files you create can be drag and dropped onto a Streem Drive icon which causes them to be streamed up to a great big multi-tenant Streem Drive in the cloud.
You can then delete your local copy, making the cloud version the master copy, thus freeing up space on your device without needing a central file store in your home or small office.
When you or your friends access the file it's streamed down to you, using "proprietary adaptive bitrate streaming technology" so that "everyone can instantly access shared content without having to wait for it to download or sync."
It's claimed to be good for large files which are "instantly streamed … giving consumers the best possible quality without any lag, no matter the device or bandwidth."
Supported smart devices are ones running Mac OS X, Windows, Linux, iOS, and Android. Support for Chromecast, Roku and other platforms is coming soon. They all run little Streem agents as native apps.
The Streem service costs $20/month, with a 15 per cent discount if you pay for a year's service upfront. The amount of storage in the cloud is unlimited, with Streem sayng; "We've developed proprietary de-duplication and compression technology to be able to give you unlimited storage for all your content. You really will never run out of space on Streem!"
There's a free plan which has a limit of 20GB of storage.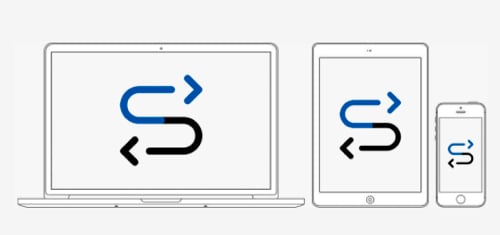 The Streem service is in beta testing at the moment. You can sign up to what it calls its "closed beta" trial here. The service is free during the beta test.
Streem's announcement quotes Tony Ho, an early beta tester: "Services like Dropbox might work for backing up small files, but Streem has been the best for storing and sharing gigabytes of videos. I recently took a bunch of photos and videos on my phone, shared them with my grandparents, and they saw them instantly -- halfway across the world. It just works."
Signing up for the beta needs you to supply an email address, and you get the usual verification email in return. So we signed up, and found out 4,734 people were ahead of us in the join-the-beta-queue. To get high priority you have to get your friends on Facebook and Twitter to sign up too. Crafty, but we don't want to play that smarmy game of spamming our friends. So we'll give up.
We don't know how well Streem protects the files you send up to its cloudy vault. We don't know how fast its file transfer is compared to Dropbox, Box, and other sync'n'share services. We are told "files are encrypted with AES-256 bit encryption and all communication is done over SSL".
But how are its storage vaults protected in terms of replication, multiple locations, etc? We simply don't know.
Seems to the Vulture that speed is vital here. You could check it out to see how well it performs, if you can stand the queue to enter the beta test. ®