Facebook is adding a new application that alerts smartphone users when their chums are nearby, but thankfully the feature is optional.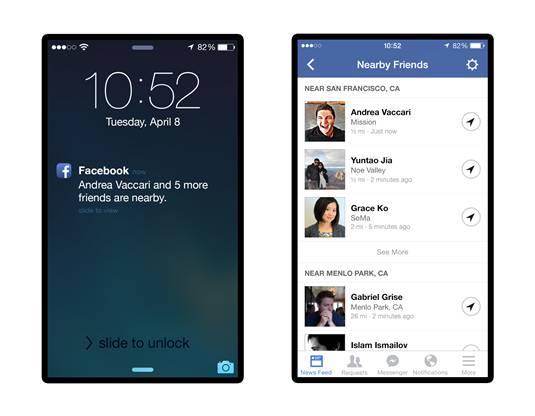 Want to get closer to your friends?
"If you turn on Nearby Friends, you'll occasionally be notified when friends are nearby, so you can get in touch with them and meet up," the firm said in a statement. "For example, when you're headed to the movies, Nearby Friends will let you know if friends are nearby so you can see the movie together or meet up afterward."
The feature allows users to select which friends get a warning that you are in the locale, and even prepare a subset of people who might like to know when you're about, if they have the Nearby Friends activated as well.
Facebook will be rolling out the feature to US users over the next few weeks, for those using the company's iOS and Android applications. If you're using Windows Phone, you're out of luck.
"The idea of seeing 'who is near by' was conceived by watching how Facebook members used the app. It was observed that members were checking-in to locations so they could find friends," said Julie Ask, principle analyst at Gartner.
"In the past, this feature has appeared in other apps because it was possible, but now there are better tools. Hopefully for FB there is real demand, even if just from a subset of younger members who are more spontaneous than their middle-aged, over-scheduled parents." ®