Competitive spirit
Of them all, I probably had the most experience with coin-op Super Pac-Man offered at the arcade in Toronto that I frequented as a kid while visiting my Dad – turning into a gigantic super size Pac-Man seemed like gaming nirvana in 1983.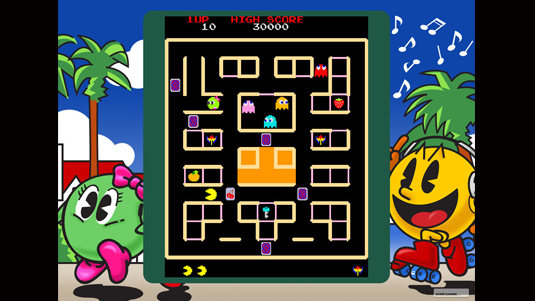 Pac-Man: Pac and Pal
While it was thoroughly entertaining taking a trip down memory lane with some old favourites, I was surprised how much Pac-Man history I had missed over the years. Out of the overlooked titles Pac & Pal is my new favourite, involving an a friendly ghost who just wants to help. Never having played Pac & Pal before, I was pleasantly surprised when I realised that pesky ghost was on my side, helping me turn over cards and collect keys while dodging his hostile brethren.
I had seen Pac-Mania before and its LEGO-like 3D aesthetic introduced a jump option and slower paced gameplay giving Pac-Man a whole new dimension. Pac-Attack is an addictive Tetris-style stacking puzzler game for SNES. Equally awesome was the scrolling style Pac-Land. Check out the Japanese posters where Pac-Man has an unreasonably long nose!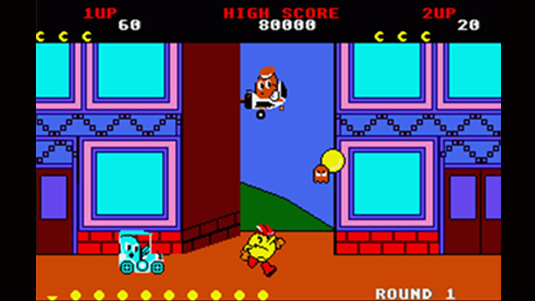 Pac-Land put in a good innings on home computers from 1983 until the 1990s
On most arcade cabinets I played vertically – it's an aspect ratio not conducive to my 50in widescreen telly. Yet one of the things that Pac-Man Museumdoes really well is stay true to this vertical format by just adding a cartoony splash screen when the aspect ratio calls for it and almost making me feel like I'm back in an arcade reaching for a joystick.
The release of Pac-Man Museum may be a cynical marketing ploy by Namco Bandi to encourage me to buy Pac-Man and the Ghostly Adventures. However, this backfires, as the game seems all the more soulless by comparison. Pac-Man and the Ghostly Adventures is dismal and a complete contrast to the games collected in Pac-Man Museum. It may be aimed at children but the gameplay seems slow and ultimately boring – something vanilla Pac-Man never was.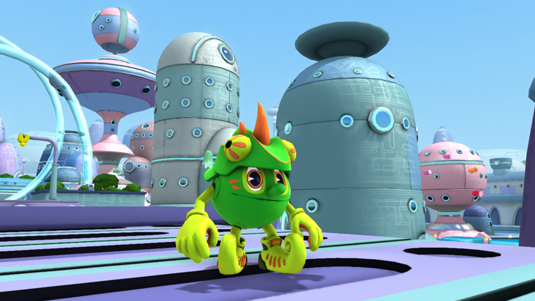 Pac-Man and the Ghostly Adventures: this 3D phantom lacks the spirit of the original
Based on a cartoon, apparently Pac-Man has become vapid and smug and leaves me wishing for a Pac-Man backlash, so that the true character of my little yellow friend is not completely lost to Generation Z. Toru Iwatani should be livid. Ms. Pac-Man has just been released – a free DLC for Pac-Man Museum due at the end of April and my favourite of the franchise. The addition of this game is the pink icing on this girl gamer's cake. ®