Apple has patented a system that will automatically detect when a user is driving, and lock out texting and other potentially distracting activities.
The company writes in patent No. 8,706,143, published Tuesday by the US Patent and Trademark Office (USPTO), that the proposed system could use some combination of synching, movement, and location tracking to detect when the handset is in a moving vehicle and lock certain functions.
Apple's filing suggests that the system could function both as part of an in-vehicle syncing platform or independent of the vehicle as a stand-alone tool. According to Apple, the software could detect when the handset is traveling at high speeds and then activate camera-based scenery analysis tools which would determine where within the vehicle the handset is operating.
"The scenery analyzer can determine whether a holder of handheld computing device is located within a safe operating area of a vehicle," the patent states.
"And the lock-out mechanism can disable one or more functions of the handheld computing device based on output of the motion analyzer, and enable the one or more functions based on output of the scenery analyzer."
In another proposed system, the handset would use in-car syncing systems that connect with the handset to trigger locks that could prevent the user from texting when the engine is turned on or the car is in motion.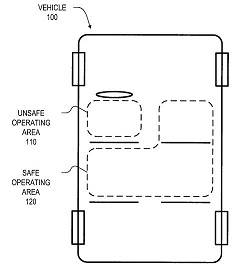 Apple knows where your phone is being used
Such a system could be welcomed by law enforcement and public safety groups looking to reduce traffic accidents and deaths caused by drivers distracted by their phones. Both police and service providers have undertaken publicity campaigns to warn users off of distracted driving.
Users, however, may not be as welcoming of a system which would automatically lock them out of their devices and potentially prevent passengers from using their own devices or assisting drivers.
The proposed technology is something of a contrast to an earlier Apple filing, which would allow iPhone users to bury their faces in devices while traveling. That system would use the forward-facing camera to let users see what is ahead of them without ever having to put down their phones. ®