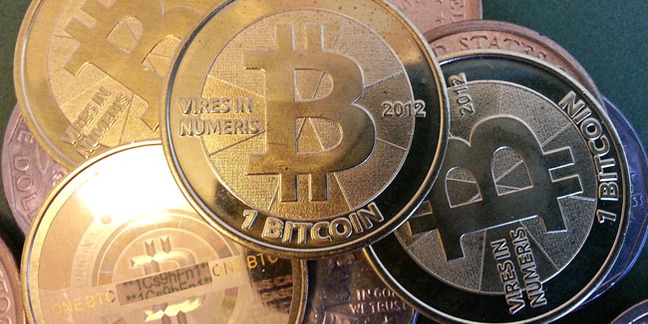 The Tokyo District Court-appointed administrator for MtGox has begun formal proceedings to liquify the collapsed Bitcoin exchange.
In a letter published on the bankrupt biz's website, lawyer Nobuaki Kobayashi confirmed he will "administer and dispose of the assets" of MtGox.
"[I] will implement the bankruptcy proceedings, in which the assets of the bankrupt entity will be managed and converted into cash," said Kobayashi.
However, it is far from clear whether the people who owned the 850,000 or so Bitcoins that disappeared from MtGox's accounts will get their money back. The biz itself owned 100,000 BTC of that figure, and about 200,000 BTC were found in cold storage – meaning some 650,000 Bitcoins are today still missing.
A creditors' meeting will take place on 23 July, an event likely to be a fraught affair judging by the angry scenes that unfolded after news of the MtGox collapse first broke.
Following the mysterious failure of the exchange, furious Bitcoin hoarders gathered outside MtGox's headquarters in Tokyo, Japan, and even CEO Mark Karpeles' flat, demanding to know what happened to their e-dosh.
Now they may have a chance to get some of their digital funny money back. Details of how to file a claim will be posted on the MtGox website at a later date, although the bust Bitcoin exchange said creditors' "patience would be very much appreciated".
Submitting a claim may also involve abandoning some of the pseudo-anonymity that crypto-cash's users hold dear. Anyone who has not provided MtGox with a valid name and address may not be notified of the ongoing status of the bankruptcy claims.
Savers who had Bitcoins in the exchange when it collapsed will still be able to see their balance and they may still get some of their money back, as long as "funds for distribution are secured".
Sadly, anyone hoping that MtGox will be resurrected is likely to be disappointed.
"It is unlikely that the company can restart the exchange," Kobayashi said. "The treatment of the exchange business is expected to be decided by taking into consideration various matters, including whether there is any proper buyer candidate who can assume the business and how to transfer the business to such buyer." ®
Sponsored: Practical tips for Office 365 tenant-to-tenant migration