At Apple's shareholder meeting at the end of this February, CEO Time Cook removed the qualifier of "hobby" from the Apple TV, and during a conference call after releasing his company's financial results for the second quarter of its fiscal 2014, he explained why: money.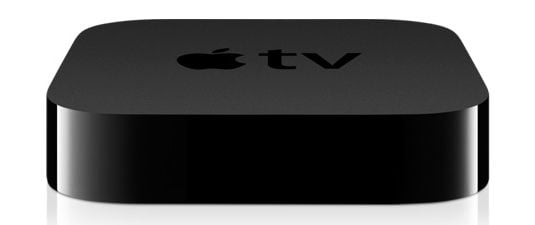 Cupertino's billion-dollar squared-off hockey puck
The term "hobby" had been used to describe Apple's li'l video-streamer since Steve Jobs first dubbed it that in a 2007 interview. "The reason I call it a hobby is a lot of people have tried and failed to make it a business," he said at the time.
Cook used Jobs' line when speaking at a Goldman Sachs investors' conference in February 2010, but argued that the Apple TV was worth further investment because there was "something there."
Apparently that "something" is now here. In response to an analyst's question on Wednesday, Cook gave his reasoning for the Apple TV's promotion from hobby to full business partner.
"When you look at the sales of the Apple TV box itself, and you look at the content that was bought directly off of Apple TV for 2013, that number was over a billion dollars," he said. "And so it didn't feel right to me to refer to something that's over a billion as a 'hobby'."
Cook said that Apple is still investing in R&D for the Apple TV, as well, and that around 20 million of the pint-sized black boxes have found homes. "I'm feeling quite good about that business and where it can go," he said.
But as for the long-rumored big-screen Apple TV that has been the subject of speculation both ancient and recent, well, it never even came up in any of the questions during the call.
Not that Cook would have answered any such question if it had been asked, of course. ®
Similar topics
Broader topics