This article is more than 1 year old
LOHAN spaceplane's budget minicam punches well above its weight
Pleasant imaging surprise from 'Punch' test flight
Pics + vids Watch Video
They say good things come in small packages, and that's certainly true of the impressively titled "DBcam Hi-Resolution Micro Action Sports Video Camera", which soared heavenwards for a quick test during the recent Low Orbit Helium Assisted Navigator (LOHAN) "Punch and Judy" test flights.
It was the first time we'd had the chance to get this miniature member of our mighty imaging arsenal aloft, and to be honest, we weren't expecting much from the 40 quid camera: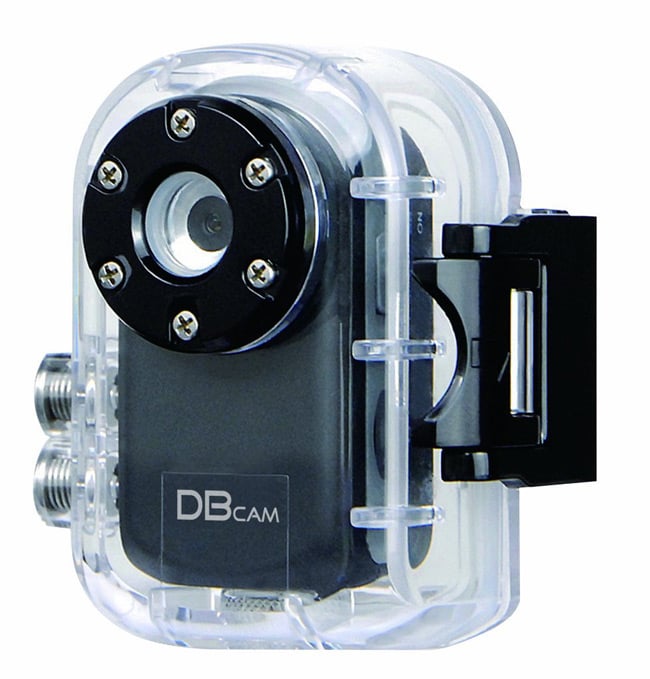 The claimed battery life of the DBcam is 2.5hrs in recording mode. We suspected that might be more like 20 minutes, especially when the cold set in. Here's the mounting position atop the Punch payload – a pretty chilly place to be in the stratosphere: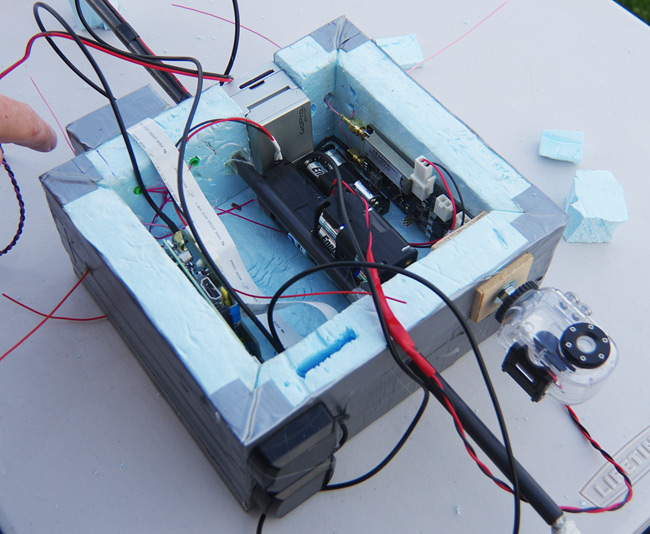 However, as the above vid shows, the camera battled gamely on for about an hour, before apparently giving up the ghost. It hadn't, however, and came back to life when the payload was on the ground, recording another 40 minutes or so of close-up grass, while we rushed to the landing location.
This was probably due to our rather uncharitable attitude to the camera. In the complete expectation of failure, we stuck in a really cheapo SD card, and since the camera will periodically save footage to the card (every 60 minutes, according to the instructions), the hiatus may have had something to do with that. Similarly, the occasional jitters in the video suggest an SD card deficiency.
At 640 by 480 pixels, the footage is somewhat below the modern definition of "Hi-Resolution". Here are some stills from the flight showing how it performs (click on the images for full-res versions):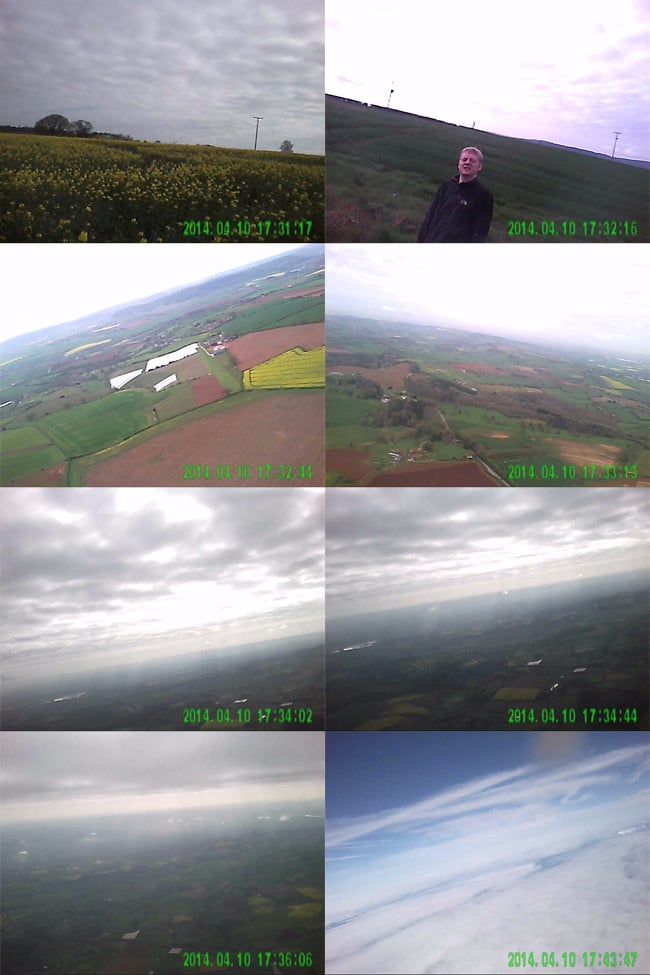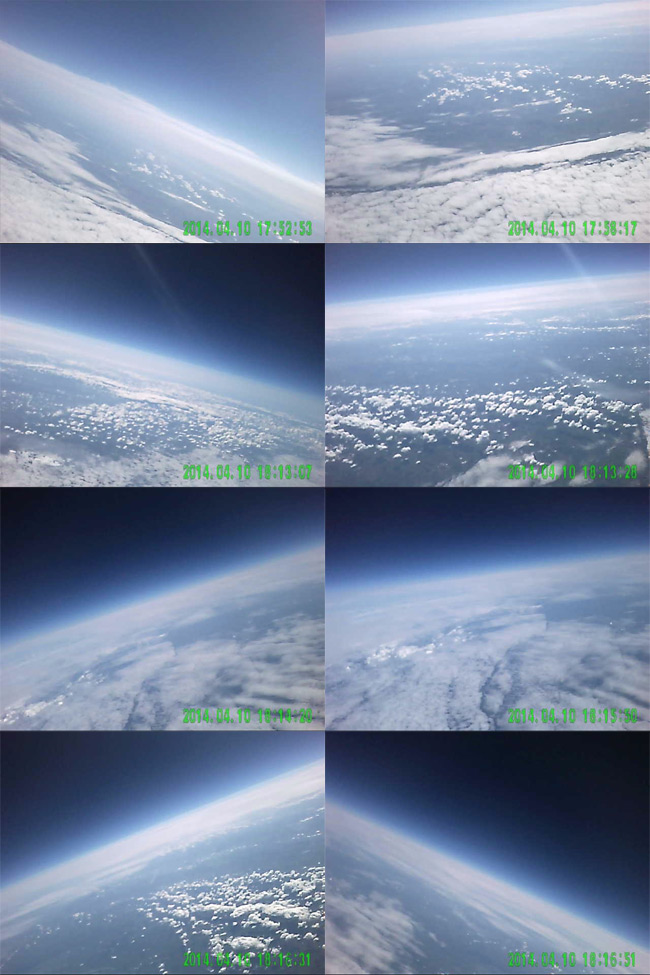 Well, it's hardly Earth-shattering stuff, but the DBcam's surprising battery life under duress has convinced us it'll be ideal for backing up our two GoPros, which will be clamped to the fantastical flying truss, the better to capture rocket-powered spaceplane launches. It weighs a mere 63g in its case, so we may even get another couple to capture the explosive action from multiple angles.