More glorious video action
And speaking of GoPros, the Punch payload also had a downwards-facing HERO 2, so try this interesting video of the mission launch captured simultaneously on both cameras:
Lovely. Our Punch and Judy tests also marked the maiden flight for another untested camera – the Electronics-Depot® HD1080P Sport Action Helmet Camera – seen here on top of the Judy payload:
The camera was positioned facing upwards to grab the firing of the LOHAN doomsday cut-down, which in the event went completely titsup.
The Electronics-Depot wouldn't have recorded the cut-down going bang even if the system had worked, since it shut down after 40 minutes. While its quality is impressive for the money...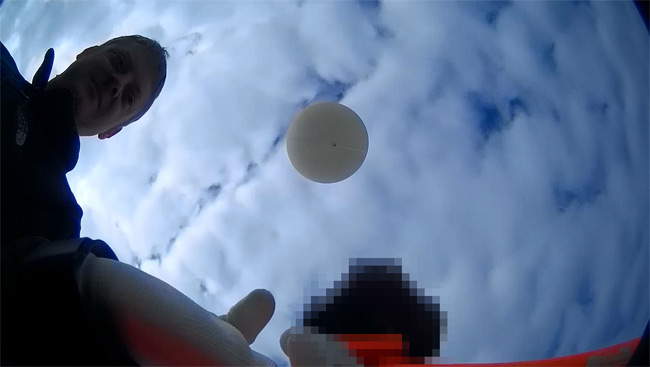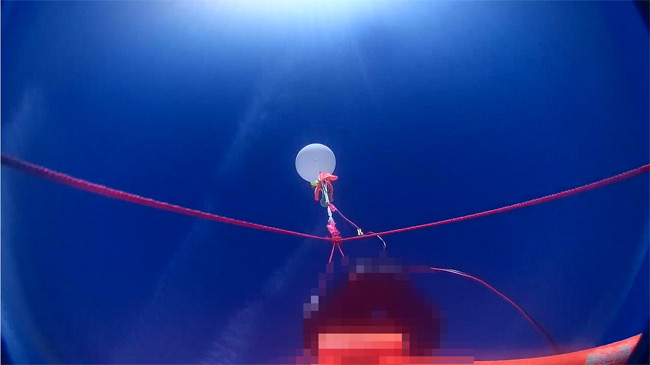 ...its inability to handle the cold means it will in future be relegated to ground duties. The big issue with stratocams is how the batteries cope with the temperature. It'd be easy enough to scoff at the Electronics-Depot's lack of the Right Stuff, but we'd like to point out that while the GoPro 2 is tried-and-trusted, we've had issues with the GoPro 3* at altitude, and that cost us an arm and a leg compared with these budget devices. ®
Bootnote
* We've also had issues with charging the camera's battery "BacPac", which is not ideal. So suspicious are we of the GoPro 3 that we're seriously considering ditching it for the mission in favour of another 2-series model.
---
More from the lovely LOHAN:
---