Why two-player games > online gaming: See your pal's shock as you bag a last-second victory
A personal kick to the crown duels
Game Theory The petulant slap of a velvet glove across a rival's cheek – the centuries-old prelude to a duel to the death between gentlemen. To the victor, the promise of a wrong righted and, quite possibly, the hand of a buxom beauty. For the defeated, nothing but dishonour, or else the cold embrace of the grave.
Kubrick classic: Barry Lyndon takes on Captain Quin
Fast-forward a few hundred years and about the closest thing we get to pistols at dawn is fisticuffs between Ryu and Ken. Though oddly, in the spur of the moment, the thrill of victory is still as sweet, and taste of defeat as bitter.
For all the MMORPGs and 64-player battlefields in the world, there's nothing quite as satisfying as rubbing a virtual drubbing, or last-minute win, into the face of the person sitting right next to you. Gloating continually as the beers flow and the night draws on.
Two-player gaming was, is and ever shall be where it's at when it comes to having the most memorable gaming experiences. And where else to start when it comes to paying tribute to the best two-player games, but with Pong?
I'm just about old enough to have had my formative steps into gaming aided by the Atari 2600. Much as Wii Sports would later, Pong became the go-to game for after-dinner relief, as my family gathered around the old cathode ray tube.
I'm not sure that Pong required enough skill to really create bragging rights. But, by pitting players against one another in a frenzy of paddle shuffling, it created the blueprint for future two-player ventures.
Competitive spirit
After that, games came and went. Double Dragon, Prehistoric Island, Contra, even Head over Heels on the trusty ZX Spectrum all had an impact. But it was Street Fighter 2, surely the best two-player game ever, that truly forged my love of competitive gaming.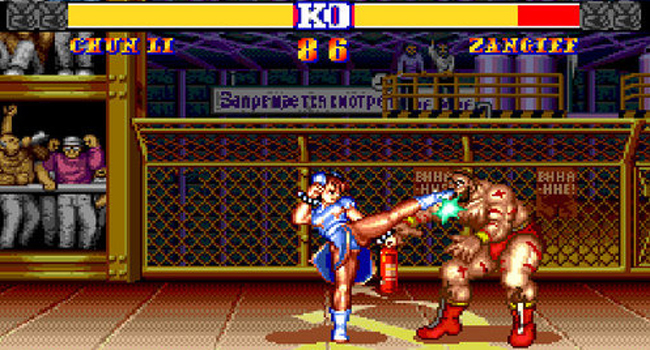 Street cred: Chun Li kicks things off
Love for the dizzying highs of a rousing comeback or the dishing-out of a humiliating 'perfect'. But then, as with all the most memorable affairs, there was a degree of hate too. Not least for the crushing defeats routinely inflicted by a friend of mine who hopped about as Chun Li – or 'Chunners' as she was known amongst my mates.
We've all come up against a button-masher, but there was some kind of method to his madness that made him the most irritating of people to play against. Not just the ceaseless flurry of cheap low punches and kicks, but also the fact he'd remind you of it all night if he managed to win.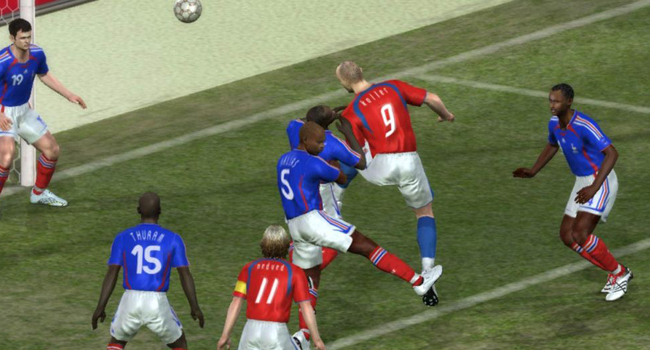 They think it's all over...
Worse still, he was actually decent when it came to playing PES (that is in its pomp, circa 2005). Now, the thing with Pro Evo in its heyday, was that it seemed to delight in handing out last-minute winners. And, the thing with beer, is that it makes people all the more willing to chant, holler and hurl insults at their fellow man.