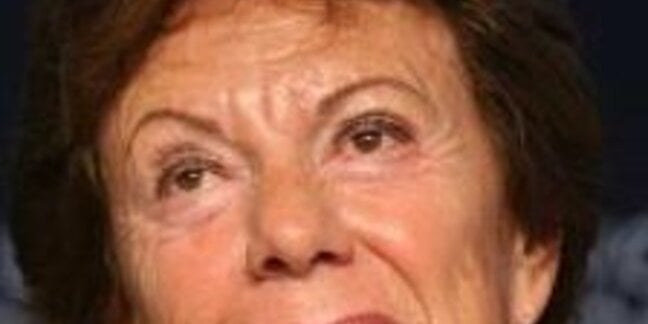 Plans for an "Airbus of chips" – aimed at doubling the number of processors made across Europe by 2020 – will be unveiled next month.
A group of 11 tech sector chiefs commissioned by the EU will publish a detailed roadmap designed to expand the block's manufacturing between 2020 and 2025.
The goal is for European technology companies to leverage this and capture 60 per cent of the high-growth Internet of Things (IoT) market.
The Electronics Leaders' Group (ELG) includes CEOs, CTOs and general managers from Infineon, AMD and Intel Ireland.
EU components and systems director Kahlil Rouhana told The Reg a feature of the plans would be concrete targets and milestones with key performance indicators.
Speaking at The Future World Symposium 2014 in London on Wednesday, Rouhana said Europe had slipped down the value chain on IoT and on smart devices because of the decline in chip manufacturing and the acceleration in consumption the US and Asia.
He pointed to government support through tax breaks, subsidies and spending in areas like defence and energy in the US and China.
IoT will accelerate the footprint of the digital economy, Rouhana said, as more previously non-tech areas become technology-enabled.
However, he said, Europe risks missing out on this low end of the IoT "value chain".
According to the EU, companies in EU member states contribute just 10 per cent of the world's semi-conductor output. The goal is for 20 per cent between 2020 and 2025.
"Industry in Europe produces less value in the lower parts of the value chain than the higher parts and that's worrying given the re-integration that's happening," he said.
He said Europe is strong in specialised areas like complex engineering, embedded systems serving vertical markets, micro systems and even robotics.
This alone, though, is not enough.
The EU plans to spend €1.3bn on micro and nano electronics, smart systems and other customised and low-power systems between 2014 and 2020. The goal is to secure industry investments of €100bn and to create 250,000 jobs in Europe.
Nicknamed the "Airbus of chips", this plan came from European Commission vice-president Neelie Kroes. She announced the 10/100/20 initiative in May 2013, to increase chip production and take a bigger slice of the IoT market.
The ELG was recruited to spec out execution and in February outlined its recommendations: namely, for Europe to focus on areas where the region is strong – such as automative, energy, industrial automation and security. Part of that means a focus on "Smart-X" markets, such as smart meters and homes.
The group has also outlined recommendations for the creation of centres of excellence to help drive demand for this increased European chip output.
Zones should be vendor-neutral and designed to let organisations like retailers figure out how to adopt IoT in their products and services.
The Airbus is a European consortium of aviation companies formed in 1970 to take on US manufacturers, Boeing and McDonnel Douglas and Lockheed. ®
Sponsored: Webcast: Simplify data protection on AWS