Apple is apparently working full pelt on redesigning OS X to match its iOS cousin in time for a big reveal at June's Worldwide Developers Conference in San Francisco.
Version 10.10 of the desktop operating system will, it's claimed, switch to flat icons and pastel colours to look remarkably like its pocket-sized relative, which was remodelled last year. And the iPhone giant is throwing as much manpower as it can spare at the job in hand, we're told.
According to 9to5Mac moles, fanbois can expect a slew of aesthetic changes to OS X, such as more white space and a sharper look – hopefully without inducing any motion sickness, though.
It is thought the fruity firm is so keen to show off its new-look OS X at the developer shindig – which opens on 2 June – it has shunted iOS user-interface staff into the Mac department so they can spruce up the desktop operating system.
Apple programmers have allegedly given OS X 10.10 the code-name Syrah, a dark-skinned grape variety otherwise known as shiraz. But the company is said to have snapped up trademarks for Yosemite, Redwood, Mammoth, Big Sur, and Pacific, which all relate to well known parts of Apple's home state of California and could be used as names for future OS releases.
Apple is not in any rush to fully merge iOS and OS X at this stage, it's reported, so familiar Mac user interface bits and bobs will not disappear. The two operating systems share the same open-source kernel although Cupertino keeps the code for its handheld iThings to itself, and everything on top is mostly proprietary anyway.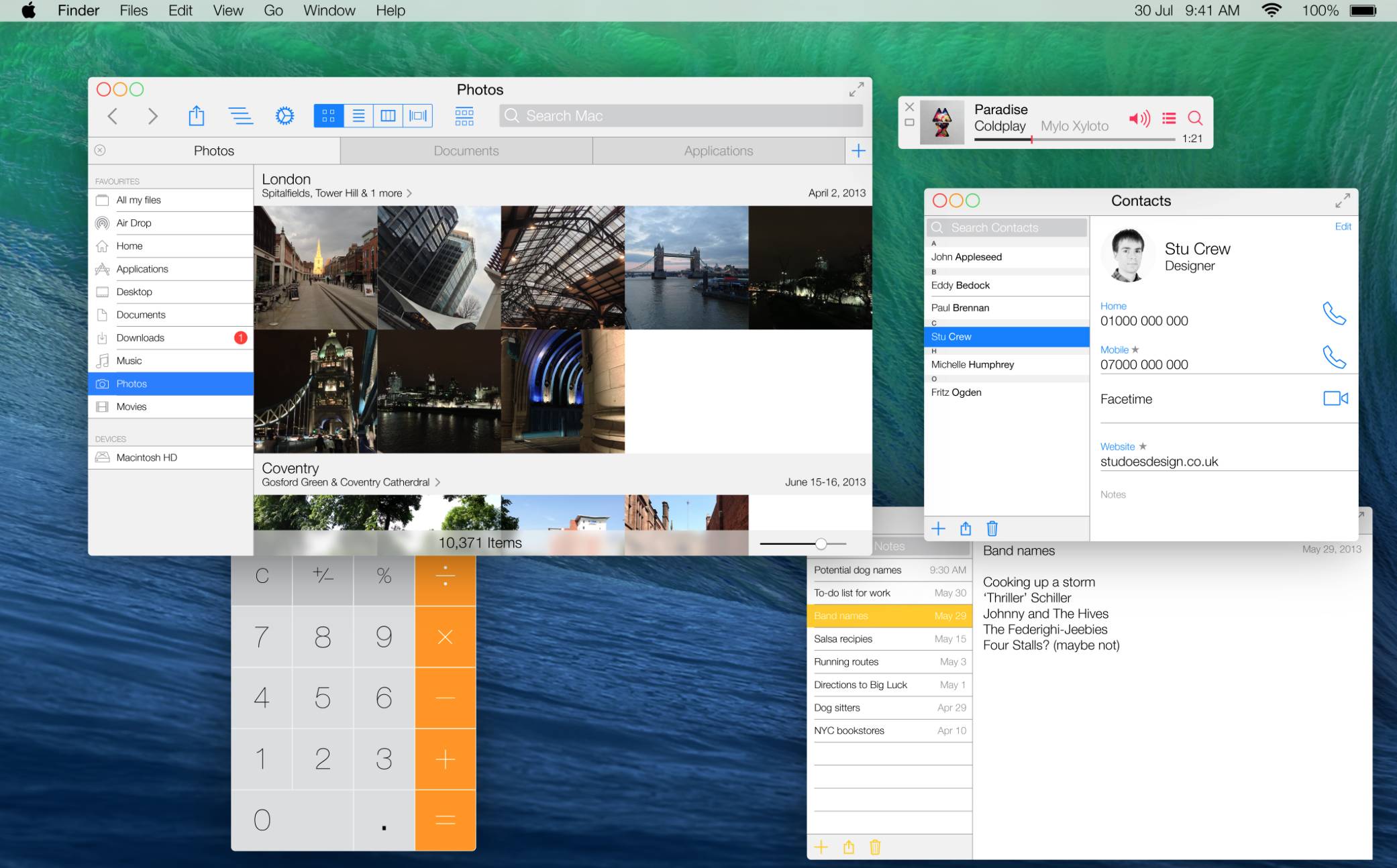 Que, Syrah, Syrah. Whatever will be, will be ... this is allegedly a screenshot of OS X 10.10 in development, or a rather nice mock-up. Who knows. Who really knows in the world of Apple.
Click to enlarge (Credit: 9to5Mac)
So, what about new iHardware for WWDC 2014? There's no word on that yet, although we all know fanbois hope to glimpse an iWatch, iEarCans, or maybe, just maybe, even a proper iTelly. ®