Shocking 'new iPhone' is also - BZZZZT!! - a Taser-like stun gun
Australian Customs intercepts some nasty fakes
---
Australia's Customs and Border Protection Service has seized counterfeit iPhones that can't make calls but can impart a nasty electrical shock if pressed against the skin.
The agency showed off the shocking fakes yesterday, after arresting a chap who had imported them along with knuckle-dusters, electric shock devices disguised as torches (that's flashlights for north american readers).
The Service isn't saying just how much power the devices can pack, or if they can achieve the electro muscular disruption effect that real Tasers achieve.
Based on the photos the Service has released, whoever is making these things seems to have created two models.
Here's the first of them.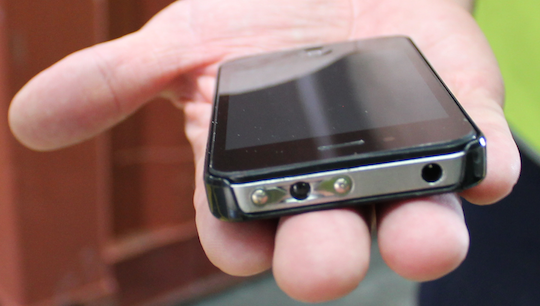 Shocking someone until they fall down? There's an app for that!
It's harder to assess the second image, because Customs' photographer was keener on putting the Service's logo in focus than the seized goods. The shot below is nonetheless revealing because, on our analysis, that's a printed screenshot of iOS, not a working screen. This model of the iStunGun also looks suspiciously thick. If someone thrust it in your correspondent's direction, I'd be more worried about its odd dimensions and aesthetics than voltage.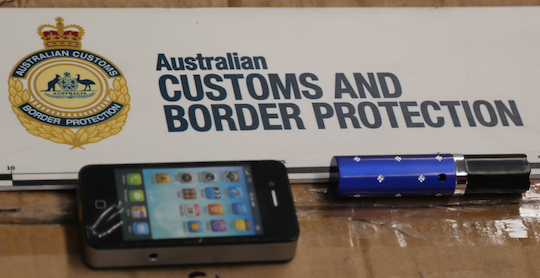 iStunGuns are yet to adopt the refined aesthetics of iOS 7
A final consideration: Apple keeps hinting it has new products in the works, in entirely new categories. The Reg knows of no other self-defence phone. Can we really rule out an iPhone SD as Cook & Co's next trick? ®