Development tools outfit PC Soft has given the world a look at software developers in its native France, and most appear to be beautiful young women wearing not very much.
PC Soft makes the WinDev, WebDev and WinDev mobile tools, version 19 of which was released in preview during the middle of April.
One of the marketing tools PC Soft is using to promote the package is this brochure extolling the products' virtues.
The company also has the usual array of case studies featuring contended users, including one about Reg favourite Playmobil. In the brochure, however, they go for an unusual approach: testimonials from un-named users such as the one below.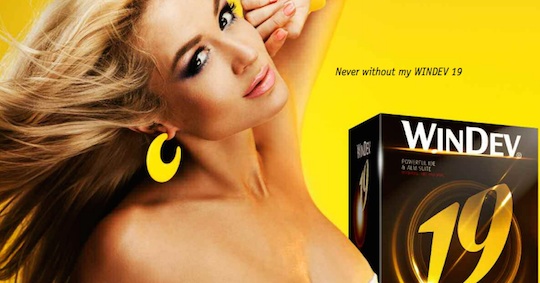 An eloquent statement about the qualities of WinDev 19
At least we assume that's a developer and user, as depicting some random person from clip art would leave the statement depicted with no credibility whatsoever. And what vendor would do that?
Elsewhere in the brochure, the company choses to depict a female developer applauding a feature few other software companies consider a virtue, as you can see below.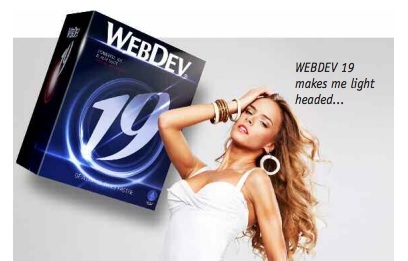 Development software that makes you light-headed instead of fuming with rage is a nice change
There's also the image below, which we think shows a developer so enamoured of WinDev 19 that she likes to take the software's box everywhere.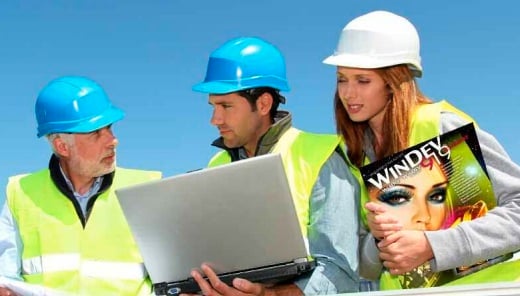 So that's what 'software portability' means!
Beautiful women developers appear throughout the brochure, extolling the tools' virtues while often wearing little more than bathing suits.
PC Soft's approach to depicting developers was pointed out to The Reg by blogger Clement Delafargue, who received a PC Soft brochure in the post and was moved to yesterday pen a post titled "You've convinced me boss, I'll work with Windev and PC Soft.
Curiously, that post ends with this analysis:
"Bottom line: sending me p*rn won't make me use your shitty platform."
Hang on! Delafargue might be on to something here. Perhaps we've misread PC Soft's intentions and it is not depicting French women developers, but instead indulging in nasty stereotyping of technology pros that doesn't help at all when the industry tries to recruit women, or decent people of either gender!
Such behaviour has already landed the likes of Microsoft in trouble over a limp wedding tackle joke in Norway and a very inappropriate rape reference. Even the Linux Kernel once concealed needlessly sexist language.
Those incidents sparked worldwide condemnation and social media outrage. Perhaps the same thing might happen after this story is published? ®