This article is more than 1 year old
Classified LOHAN payload is four-eyed beast
Prototype panoramic camera hits the stratosphere
As regular readers know, the Low Orbit Helium Assisted Navigator (LOHAN) team likes a nice bit of imaging kit, and we can now reveal that the classified payload which flew atop our recent "Judy" test flight was in fact a prototype four-eyed beast capable of capturing hi-def panoramic video.
The chaps from CENTR Camera got in touch with Pi guru and balloon launch head honcho Dave Akerman and asked if he'd like to send their octagonal baby aloft. No sooner said than done, and here it is mounted on Judy prior to the flight: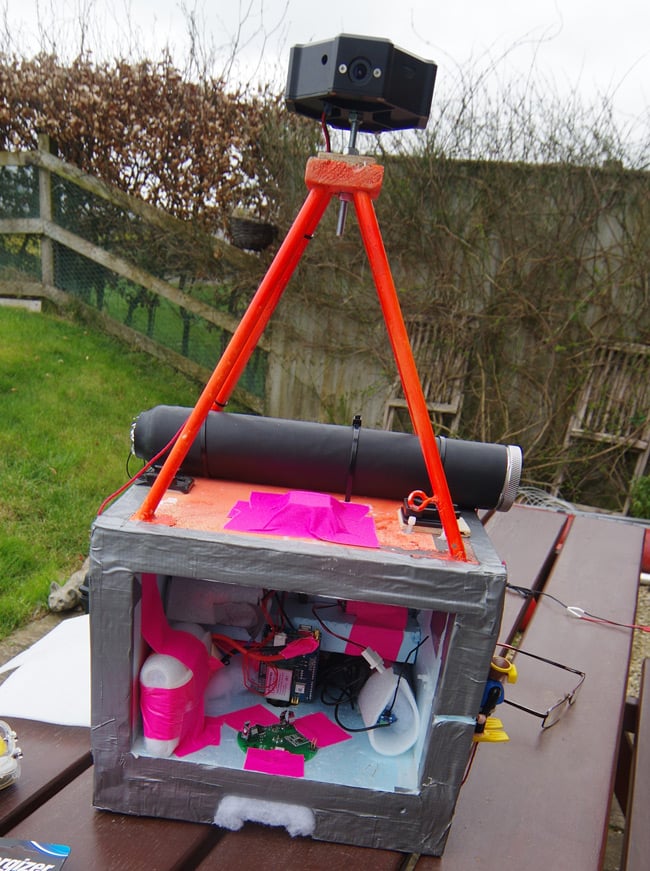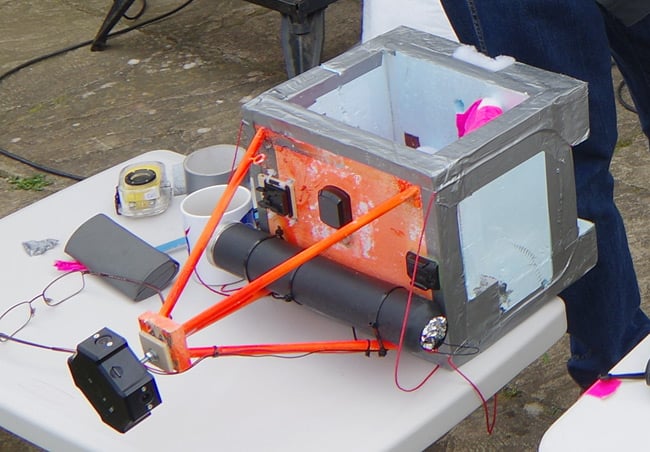 CENTR Camera's Bill Banta explained: "The prototype CENTR Cam that you used was built around four 720p resolution cameras that shot from the balloon at 30 frames per second. The enclosure is CNC-milled aluminium and the electronics were custom built to withstand 'extreme' use cases. Our prototype cameras have been everywhere from African safaris to F-18 fighter jets."
Well, the Judy mission was pretty extreme, as this vid shows. Here are a couple of grabs...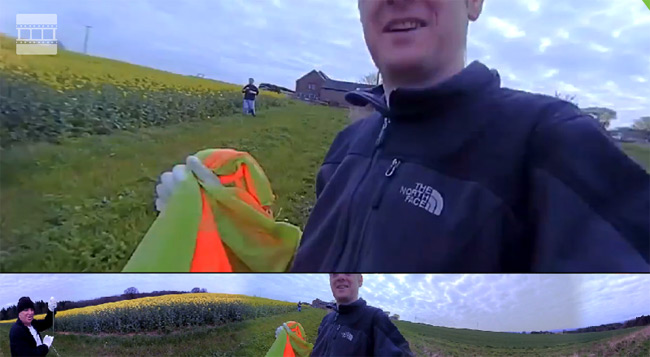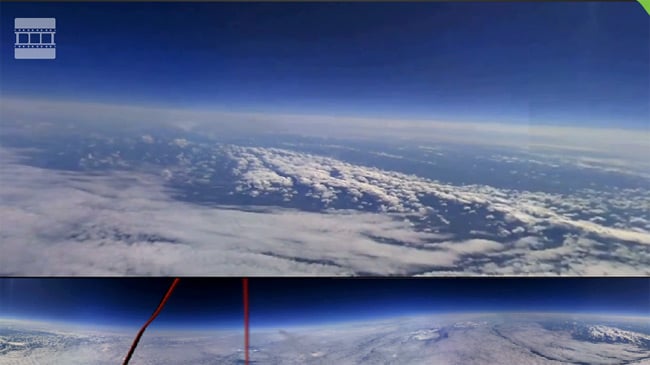 ...and here's a still, which you can enjoy as a larger version here, as an even bigger one here, and one perfectly suited to 1920px by 259px monitors here: