EMC ships '17PB' of biz flash, brags it's NAND numero uno ... That's cute, grins HDS
But Hitachi gang claims it has shipped more flash than EMC
---
Mirror, mirror on the wall, who is the fairest flash shipper of them all?
Well, never mind fairer – EMC says it's the fattest enterprise flash slinger of all.
The storage giant's CEO David Goulden said in its latest earnings call: "Over 70 per cent of VMAX and VNX2 systems shipped with some flash capacity. EMC sold more than 17 terabytes [sic*] of flash in Q1 [2014] alone, up over 70 per cent over last year and we believe way ahead of anyone else ... EMC is the industry leader in enterprise flash storage."
Sorry, David, but Bob Madaio, senior director of product marketing at Hitachi Data Systems, doesn't agree. He told us in response:
HDS shipped more than 19.5 petabytes of flash to its VSP, HUS VM and HUS array customers last quarter, and that does not include capacity in Japan, where Hitachi Ltd. sells directly.
Out of that 19.5PB, more than 17PB was Hitachi Accelerated Flash storage capacity, with the rest being solid state disk (SSD) flash within its arrays.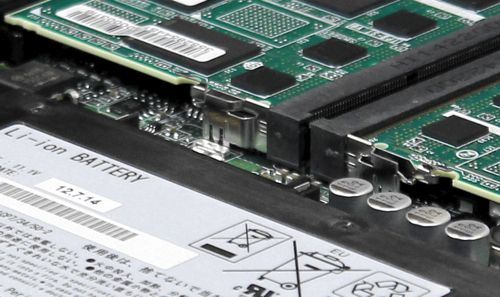 Bare metal ... Hitachi Accelerated Flash module
Add in Hitachi Ltd flash and you must surely arrive at a 25-plus petabyte worldwide capacity shipped number, which would put Hitachi, and HDS, "way ahead of anyone else." ®
* Shouldn't that be petabytes, you ask. The transcript reads "terabytes", but EMC's CEO may have misspoken or was misquoted.