Apple files patent for typo-sensing buttons
Future iThings could know that you didn't mean to push that
Apple has patented a system for detecting when a user may have inadvertently pushed a button on a device.
The filing describes a system for both physical and touchscreen buttons which detects where on the button a user is pressing, and makes corrections when the contact is believed to be accidental.
"Contact with only this portion of the button member is generally inadvertent, so an actuator may be used to prevent or otherwise restrict motion of the button relative to a device housing," US Patent No. 8,717,199 explains.
"This prevents inadvertent activation of the button when a user is manipulating portions of an electronic device such as clip or lid, but does not intend to depress the button."
The patent doesn't detail exactly how the system could be put into use or what form-factors would have such sensors, but it does say that the error-correction mechanisms could be applicable for keyboards, keypads, menu buttons, or power buttons on devices.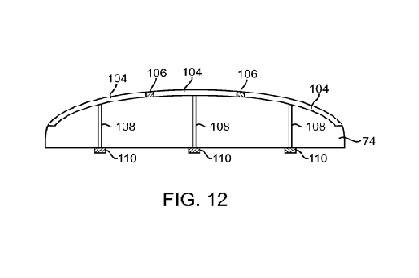 The system would know where on
the button the user is pressing
In particular, the patent notes that the sensors could help prevent inadvertantly powering on a device by disabling or immobilizing the button with a lock mechanism.
"This temporary restriction of the button's movement helps to avoid situations in which a button is inadvertently depressed even though a user only intended to open a clip or otherwise physically manipulate a portion of an electronic device and did not intend to operate the button," Apple explained in the filing.
Such a device would be practical for Apple products ranging from the clip-on iPod shuffle to the iPhone handsets, or for the lid mechanisms on MacBook cases. ®