If you're a space geek gamer looking for the ultimate joystick, then feast your eyes on the Apollo 15 "attitude controller assembly" - the stick used by commander David R. Scott to land the Falcon lunar module on the Moon in 1971, and which goes under the hammer later this month: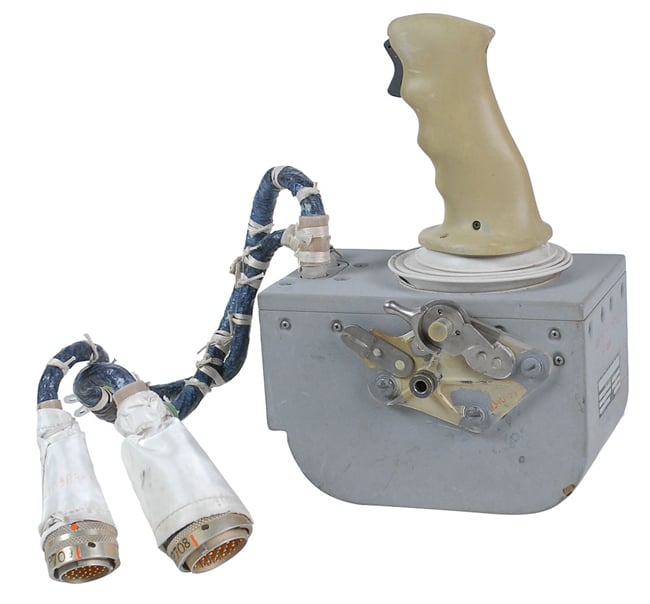 The ultimate joystick?
The rotational hand controller has been in Scott's possession since he guided Falcon to touchdown at Hadley Rille ahead of a record-breaking three days on the Moon.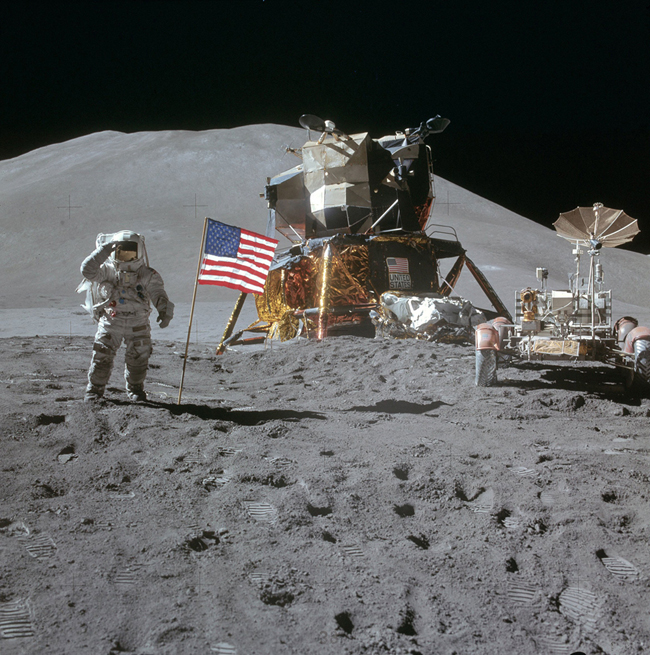 Apollo 15
The blurb down at RR Auction says of the device:
Spring-loaded hand controller remains quite tight and returns to neutral, and was used to control pitch, roll, and yaw while maneuvering to and from the lunar surface. The communications trigger switch is also present, and a screw on the front of the housing retains one of its wax tamper seals. Located on the left side of the cabin interior, this controller was used by Commander Dave Scott to land the LM to the Hadley Rille landing site, as well as piloting the ascent stage to rendezvous with Command Module for their trip home. In fine condition, with expected light wear.
The controller comes with a letter of authenticity from Scott, who at 81 evidently feels the time has come to find it a new home. The auction - which runs from 15-22 May - will prove less controversial than the former astronaut's Apollo 15 fundraising effort, when he and other mission participants struck a deal with a German stamp dealer to carry "unauthorized commemorative postage stamp covers" to the Moon.
Bidding on the controller starts at $10,000, although the price will doubtless soar considerably higher.
Among the plethora of other items up for grabs in the "Space and Aviation" auction, there's something which might act as a guide for our own Low Orbit Helium Assisted Navigator (LOHAN) team's endeavour to compile a proper mission checklist.
NASA test pilot Milt Thompson's "flown X-15 rocket plane kneeboard checklist"...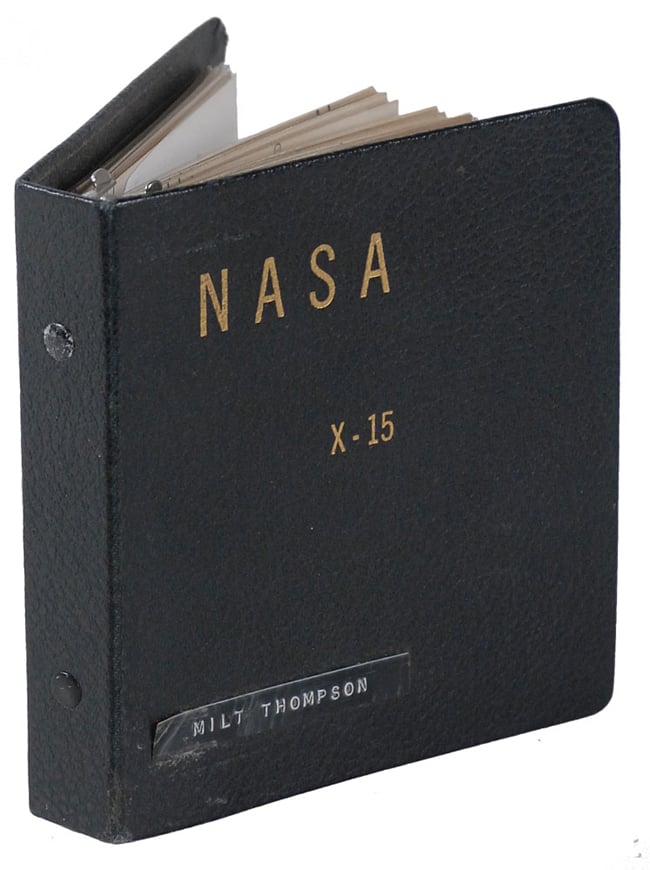 Bound to be of interest: The X-15 checklist
...is full of the Right Stuff...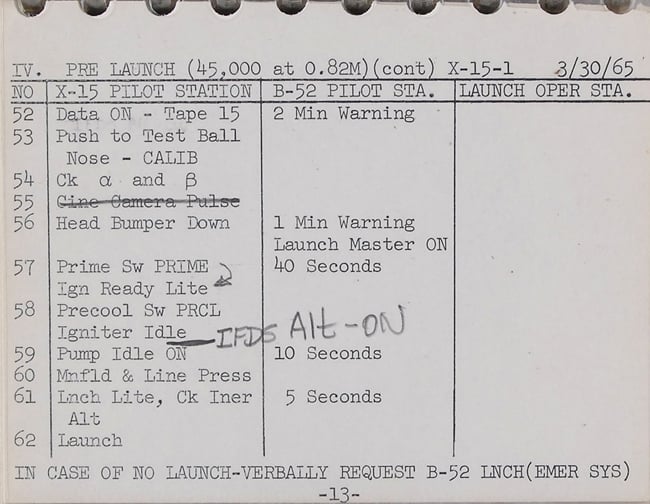 The Right Stuff
...and for an opening bid of $200, we might just pitch for this piece of history. ®