This article is more than 1 year old
LG: Smartwatch? Pah! We'll measure your heart rate through your EARS
'The other Korean chaebol' jumps onto wearable health tech bandwagon
Fitness is the new fad among mobe-makers: first Samsung started to measure your heart rate through its smartwatches and now LG has announced headphones which do the same thing.
The heartphones plug into a special module which interfaces to the LG Lifeband Touch or to a phone. The Lifeband Touch can then be Bluetoothed to a phone – and not just an LG phone: it works with any Android and even iPhones.
The device has a 128 x 32 pixel OLED display and compiles fitness data using a triple-axis accelerometer and an altimeter. A motion-sensing algorithm automatically turns on the display when wearers rotate their wrists.
There is a collection of fitness apps.
Lifeband Touch enables users to check incoming calls and messages and control their music playlists on their smartphones – like a smartwatch without the buckle... or the watch. What also sets the electro-bracelet apart from the smartwatches is that it has a five-day battery life and comes in three sizes.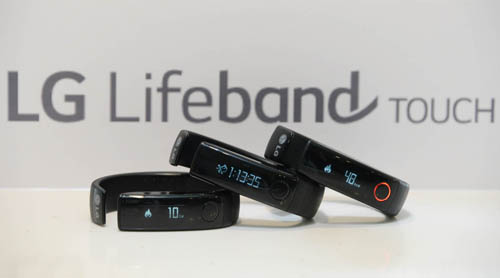 The Heart Rate Earphones measure blood flow signals in the ear via PerformTek sensor technology, LG says, adding: "Because of the unique physiology of the ear, wearers can get more accurate health and fitness metrics with LG's Heart Rate Earphones than with other devices."
Still, Samsung also has designs on your ears.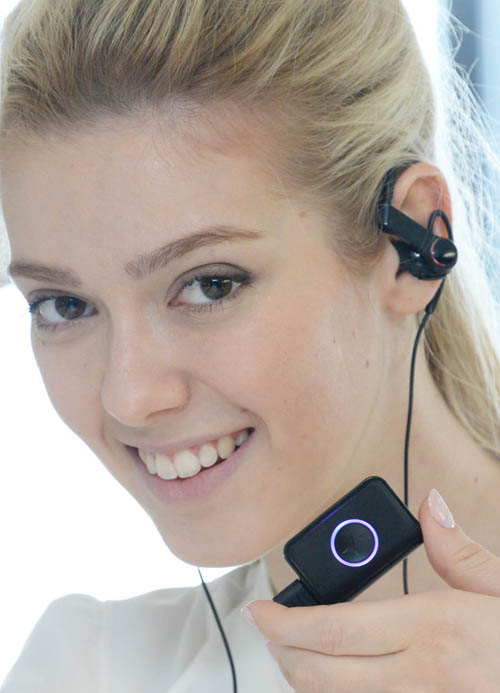 App users can also receive audible status updates informing them of their heart rate and VO2 max (maximal oxygen consumption) levels in real time.
The new LG gewgaws go on sale in the US next week, with Europe and Asia following shortly after. ®