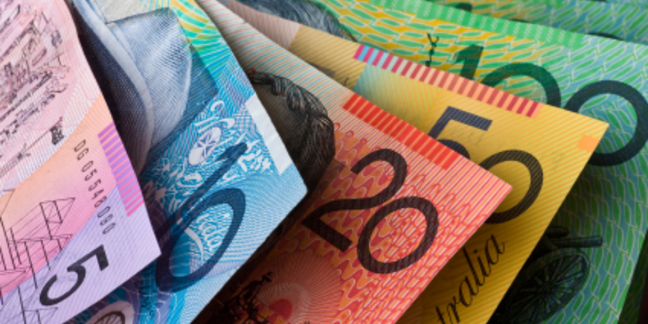 Australia's 2014/15 budget was handed down last night. The headline items are already well-known: cuts to family payments, a temporary tax hike for the one per cent, money galore for roads thanks to the reinstatement of petrol levy indexing.
As usual, the budget contained no headline technology-related issues. Also as usual, the devil is in the detail as we found by reading lots of Portfolio Budget Statements and making a line-by-line trawl through new spending commitments detailed in the budget papers.
The big technology-related items include a policy titled Transitioning NICTA to a self-sustainable model. Long story short, NICTA won't get any cash after 2015/16, by which time it is expected to stand on its own two fiscal feet.
NBN Co will not get any government cash after 2017/18. By 2018/19 it will need to raise its own money to finish off the network.
The Privacy Commission will lose its standalone status, with its Commissioner becoming "... an independent statutory position within the Australian Human Rights Commission." That change comes about because the Office of the Australian Information Commissioner will be closed as of 1 January 2015.
Here's what we've found that impacts the technology industries, or is of interest to Reg readers, in the Budget's Expense Measures:
Cessation of the $AUD10m Australian Interactive Games Fund;
Abolition of the Telecommunications Universal Service Management Agency;
$9.7 m over four years for "Enhancing Online Safety for Children";
$5m over four years for the Office of Spatial Policy;
Reduced funding to the Australian Research Council of about $25m a year from 2015/16;
Cancellation of a raft of teacher training programs;
Cessation of the Depament of Education's "Online Diagnostic Tools" with savings of about $30m over four years;
A new supercomputer for the Bureau of Meteorology, funding not disclosed as doing so could prejudice negotiations;
Termination of the Australia Network, plus one per cent cuts in funding to broadcasters the ABC and SBS, as down payments on expected recommendations of an efficiency review;
Cessation of the Diagnostic Imaging Quality Programme, saving about $12m over four years;
Continuation of the Personally Controlled Electronic Health Record System program, with funding of $118.8m for 2014/15 only;
Something called "Revised Capital Sensitivity Provisions for Diagnostic Imaging Equipment" at a cost of $600k in 20014/15;
Expansion of the "Offshore Biometrics Programme", expected to save about $20 over four years;
"Permanent disposal of used nuclear fuel" gets about $25m in new funding, peaking at $18.8m in 2016/2017. What's that all about?
Establishment of an "Entrepreneurs' Infrastructure Programme";
$100m for the "Mobile Black Spot Programme".
There's lots of stuff in the portfolio statements, too. The Department of Communications, for example, reports savings of $3.44bn over four years thanks to "Reforms to APS manag ement and efficient procurement of agency software." The Department of Finance has a line item totalling $3.138bn for the same thing. We'll try to dig into the discrepancy between those two figures and also to dig out any other nuggets of interest. &reg
Sponsored: Webcast: Ransomware has gone nuclear