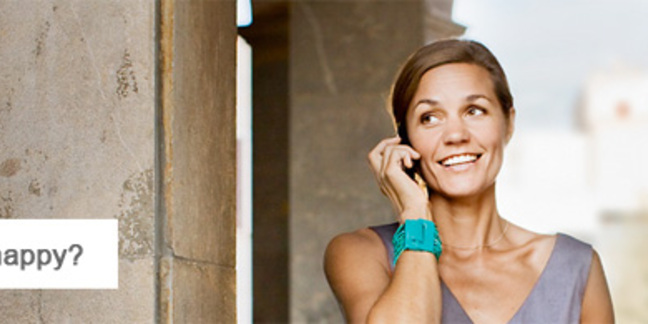 As I've mentioned before, it's hard to make phones sexy, especially SIP phones.
The local vultures and I all had a good chuckle at that when I turned in that article, but eventually we stopped and thought: wait, how much fun can we have reviewing SIP phones? It's tough to match setting an IOsafe NAS on fire, but we have this shiny new GoPro, it'd be a shame not to at least try it out.
So here you have it, a video review of the 3CX softphone.
As dedicated Canuck content creators, my team and I get phone calls at all times of the day in all sorts of weird places. There are only four of us, but we find ourselves pushing our existing communications systems to the limits on a regular basis. From conference calling to onsite shoots in remote areas, a proper "unified communications" setup would actually be quite handy.
We muddle through with regular cellphones, but "muddle through" is exactly what we do. The local cellphone provider doesn't provide internal extensions that can transfer calls easily, ping an intercom in the office, park people we don't like in an inescapable IVR menu or deliver email alerts for missed calls.
Heck, our cell provider doesn't even wrap our voicemails up in an email for us. We still have to paw at the keypad like primitives.
What we're looking for in a phone provider really could be done by most of the "proper" on-site enterprise PBXes. The problem is: we're a four-man show with three different premises and a three-site PBX that could do unified communications would be painfully expensive.
So, SIP phones it is, and that means testing out the mobile clients, desktop clients and so forth to see if they'll actually do what we want them to do where and when we want them to do it. With some qualifications, the 3CX softphone did indeed meet our needs.
The first qualification is that we had some codec troubles when doing tests. We're honestly not sure why this is, but the application definitely did not like my voice. We tried a few different codecs, but it would occasionally sound like I was chewing on the mic.
To be fair, this could be a limitation of the Android device itself or of the software. The codecs available seem to differ per device and I suspect that 3CX is making use of the inbuilt ones that ship with the phone.
Considering a significant chunk of the voice calling I do is over Skype, and Skype is absolute crap, I have mostly written off garbled Trevor-sounds-like-he's-consuming-his-headset noise as "Skype sucks". It could be codec availability, it could be the software, or it could be I'm "holding it wrong". I honestly can't say for sure.
The other niggle is the lack of video calling. I'd dearly love to be able to just snap a picture during a call, or do a video chat during a shoot. Skype is semi-useful for this, but it really is not up to doing proper work.
We get around this shortfall with our current cellular provider by using Google Hangouts and other instant messengers where we can do Skype-quality craptastic video and pass pictures back and forth, but "unified communications" it is not. Worse, those services are unreliable due to the fantastically awful nature of their software.
Walk out of the office Wi-Fi range and the phone will flip over to LTE. When it does, half the IM clients won't reconnect, and it's always a bit of a crapshoot for those that do. Some of these clients don't do well when the signal gets thread and then they won't even pass text messages. Others seem to have decided that SMS is a good thing to emulate and are content to wait four hours to deliver an IM.
From a purely: "I don't want to be systems administrator to my own IT, I just want this crap to work" standpoint, the 3CX software was shockingly good. The first day there was a lot of fighting to make sure we got it installed on all the phones, knew everyone's passwords and so forth, but that's normal for any software. The second day of shooting we simply rolled out of bed, grabbed our devices and went to it. No futzing around, it "just worked". And it did so even out in the boonies.
Short version of this all is that 3CX does what it says on the tin. After a decade of fighting with Live Communications Server, then Office Communications Server, then Lync, then Office 365 – to say nothing of Cisco's cavalcade of digital horrors – 3CX is an absolute revelation. My "swearing at things"-o-meter was more on the level of "installing Windows 7 on a fresh system" than "find me the people who created the Office Communications Server 2007 R2 installer and fire them out of a cannon, into the Sun!"
For a phone system, that's a very pleasant surprise.
It isn't perfect by any means. It needs more features and the iOS app needs work. Even so, 3CX is the least frustrating phone software I've ever used, and that's good enough for me. ®
Sponsored: How to simplify data protection on Amazon Web Services