Pic Production company Bad Robot has tweeted the very first picture from the set of the new Star Wars movie, which may or may not be called Star Wars Episode VII: The Ancient Fear.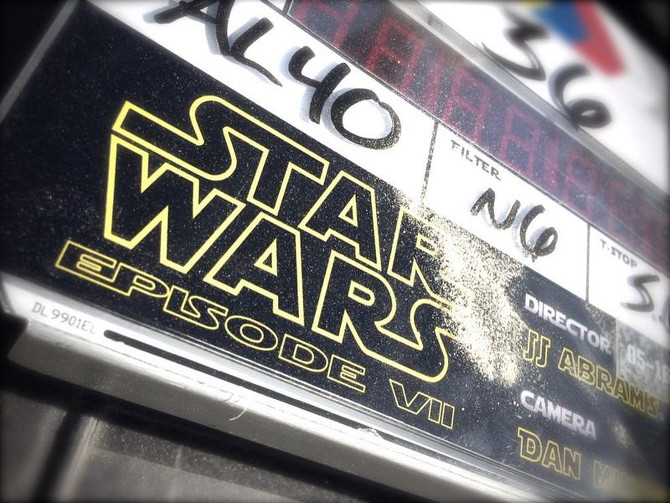 The picture doesn't give much away about the movie, in fact, it tells folks absolutely nothing other than the fact that 16 May appears to be the first day of actual shooting.
The image is just a clapboard, featuring the names of the director and cinematographer, JJ Abrams and Daniel Mindel respectively, and the date. It doesn't even have the decency to give a working title for the film, just Star Wars Episode VII, with no hint of a corny sub-head.
About the only new thing learned is that the cinematographer is Mindel, who also worked with Abrams on Star Trek Into Darkness.
However, even this total lack of information has been greeted with great cheer by the internet, with Twitterers commenting on the pic "F*** YES" and "May the Force be with you, JJ!". ®