So you reckon Nokia-wielding Microsoft can't beat off Apple?
Wrong. It could. Look at history – and Redmond ought to swot up, too
Analysis Microsoft isn't used to being the underdog, but the company which owns the desktop is losing its grip on customers' wallets. While buying Nokia is an audacious move to redress that, to make it work Microsoft needs to understand some of Nokia's history.
Of course, Microsoft has been the challenger before, with varying degrees of success. For instance, Redmond's fortunes with hardware have been mixed, ranging from mistakes like Danger to the success of Xbox.
What's interesting with Microsoft's Nokia acquisition is the need for a turnaround.
It's easy to compare the phone industry to the computer business, where currently two players are visible to the users: Microsoft and Apple. In terms of market share, Linux and Chrome are OSes that Register readers think of as being important, but the general public, which is not quite so tech-savvy, does not.
To extrapolate from that, Apple and Samsung's dominant status in phones is permanent. The thing about the computer duopoly is that it's been around since before the cellular market existed. The mobile market is different: the top players change.
Twenty years ago, Motorola and NEC dominated the UK mobile market. Motorola had 35 per cent of the world market. Then Ericsson became a major manufacturer – at one point the Swedes had 80 per cent market share in Greece. Then the new millennium saw the rise and rise of Nokia. Hello Moto and the Razr saw Motorola fight back, as Samsung grew – and then Apple launched its iPhone.
The reason for that mobile-industry-in-a-paragraph history lesson is that there is no reason to assume that today's Apple/Samsung duopoly is any more enduring than the Motorola/NEC of 1994 or Nokia/Ericsson one of 2000.
Back then I was told that Samsung had a five-year plan to overtake Nokia and it seemed ridiculous. Samsung had a market share of less than eight per cent and Nokia was untouchable. I'd just set up a lunch with the UK heads of Nokia, Ericsson and Motorola and none of them saw Samsung as a threat.
Microsoft needs to recognise that wars are not usually won. They are lost. Understanding the enemy's weakness rather than fighting their strengths is what will help Microsoft make a success of Lumia. An understanding of both customers – the trade who buys phones in volume to sell on and consumers - the end users of phones.
The rise and fall of Nokia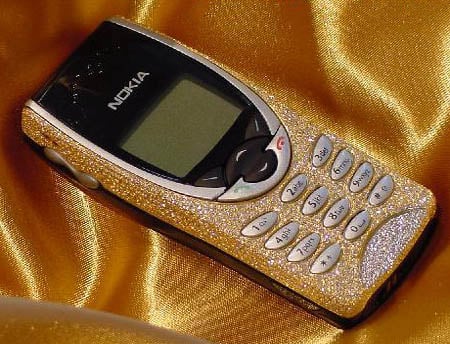 Who wants to live forever?
Part of the Finns' downfall was a swagger which came with that market share, a view that it belonged to them by right. The stated view was that 40 per cent was solid and the way forward for growth was to increase the size of the mobile market.
Nokia relied on consumer pull. While all other handset manufacturers tugged forelocks at customers and made what the operators thought would pull the most money out of consumers, Nokia pushed its view on the market: Nokia picture messaging, MMS, cameras, DVB-H. This proved to be a mixture of successes and failures, but it wasn't what the operators wanted.
While Orange launched on Nokia infrastructure using Nokia phones, when the network was sold and Hutchison got the band back together to launch Three in 2004, the same people decided not to stock Nokia phones. The leading retailer, Carphone Warehouse, which is hugely consumer-savvy, broke Three's rules and sold Three contracts with the Nokia 7600.
This was one of the worst Nokia phones ever made but the combination worked so well that Three had to cave in to consumer demand.
Microsoft needs the mobile operators to understand that they are no longer dealing with an arrogant phone company but someone who understands partnerships. Microsoft will think it understands dealing with operators; after all Microsoft has been in the phone business for more than a decade.
But in my view, it doesn't. It's an interaction that only those have really sat in meetings with the handset buyers understand, and Microsoft has not done this. For all the operators' grand statements, the strategy, the image and vision the process of actually selling phones is a bear pit. Running through phones feature-by-feature and trading off against this by every dollar and cent. And because Nokia refused to play the game, the handset buyers only bought from it begrudgingly.
Yet Nokia's arrogance of a decade ago is naught compared with that of Apple. Cupertino has made intense enemies of its channel customers and as soon as consumers start to drift, retribution will be savage.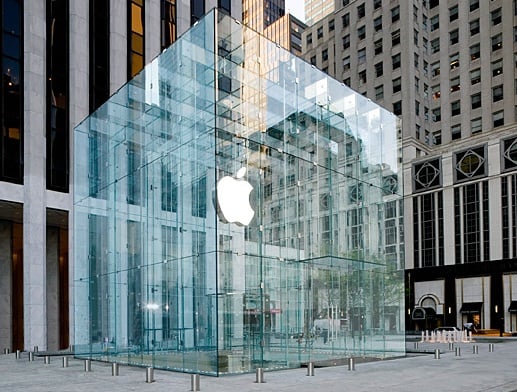 Hubris? Or will the iPhone brand dominate high-end smartphone market for years to come?
Apple's stringent requirements from its channel customers – from revenue share to requiring re-architecture of the mobile phone network and margins unlike those enjoyed by any other handset company – is what has made it the richest company in the world. It has, in effect, pulled all the applications revenue out of the hands of the operators and into those of Apple. And in doing so, it has made huge enemies of those customers.
OK, the operators didn't help the situation either by demanding ridiculous fees for apps before Apple established the 30 per cent model. But Apple was hardly being generous. The world would have been a very different place if the Western operators had looked to the success NTT DoCoMo had made of iMode with an 18 per cent model.