This article is more than 1 year old
Reg man picks out tastiest tidbits from heaping mounds of storage announcements
Curated for your pleasure by Chris Mellor
Suppliers are furiously ladling out news like demented cafeteria workers attempting to feed the multitudes, so we thought we'd slice off a few of the tastier morsels and present them to you on a sideplate – all the better to prevent any storage indigestion.
A3CUBE introduces RONNIEE 2S, a Network Interface Card that can transmit four PCIe signals at 20Gb/s on standard Active Optical Cables (AOCs) which means, according to A3CUBE CTO Emilio Billi, "Historically, high speed data transfer over cable had too many physical limitations. With RONNIEE 2S, you can extend the real time connectivity between computation and I/O using only native PCIe protocol over standard optical cables." More performance and more PCIe "fabric" nodes in other words.
CA tells us about CA arcserve Unified Data Protection (UDP) which it says "is a transformative enhancement to the CA arcserve data protection software portfolio and a uniquely compelling alternative to the cost and complexity of deploying multiple point solutions."

Top marks to its marketeers but what the heck does it mean? It's an arcserve update that:

protects virtual and physical servers, includes image and file-based backup, tape support, replication, and high availability
Has workflow-based protection plans that let users "dial in" the right level of protection within minutes
Five product versions for different protection levels
Pricing on a per-terabyte or per-socket basis for physical and virtual systems
Supports Windows, Linux and UNIX

CTERA has added multi-folder and multi-project capability to its enterprise file sync 'n share product, enabling users to sync with any number of folders. CTERA claims users of most competing products will not be able to do this.
Druva has upgraded its inSync endpoint data protection and governance platform, enabling organisations to identify endpoint content and custodians across all corporate and employee-owned devices, capture and place legal holds on relevant data, and support ingestion into eDiscovery systems for processing, review and analysis.
EMC gave out good news about VCE and vBlocks. It said VCE revenue had grown more than 50 per cent on an annual compare in the first quarter of 2014. Revenue in 2013 went past $1bn in annual bookings, and demand for vBlock products and services reached a $1.8bn annualised run rate at the end of 2013.
Fujitsu has an all-flash ETERNUS DX200F array that "provides high-performance storage I/O for entry-level to enterprise customers ... starting at a single-digit euro-per-gigabyte system price". Latency is less than 0.5 ms. Capacity runs up to 38.4TB of flash and host connectivity is via 10GbitE and 16Gbit/s Fibre Channel. InfiniBand connectivity is coming and array availability is June.
NEC has updated its HYDRAstor OpenStorage Suite for Symantec NetBackup by adding transfer source side deduplication and WAN-optimised Auto Image Replication (AIR) for disaster recovery (DR). The Deduped Transfer feature, which sounds like Symantec's Boost, maximises backup performance and reduces network bandwidth consumption by pre-processing data streams on the media server to send only unique blocks of data to HYDRAstor, which is an archival storage array.

It increases maximum performance of each Hybrid Node by 6x (to more than 40 TB/hr) and maximum system performance by 4x (up to 4.1 PB/hr or 1.1 TB/sec for current-generation HS8-4000 storage system with 165 nodes).

Sanbolic, whose Melio software turns a server's directly attached flash, SSDs and HDDs into a SAN, appears to have dropped its Melio product name, and is now talking about the Sanbolic platform and calling it a software-defined storage product. It now supports Linux, XEN, KVM and OpenStack as well as Windows and HYper-V, as well storage from, for example, EMC, NetApp, HDS, and AWS to offer a ServerSAN platform across servers using their own and networked storage. Sanbolic says it runs in physical, virtual or cloud server instances to manage any data centre environment at hyper-scale.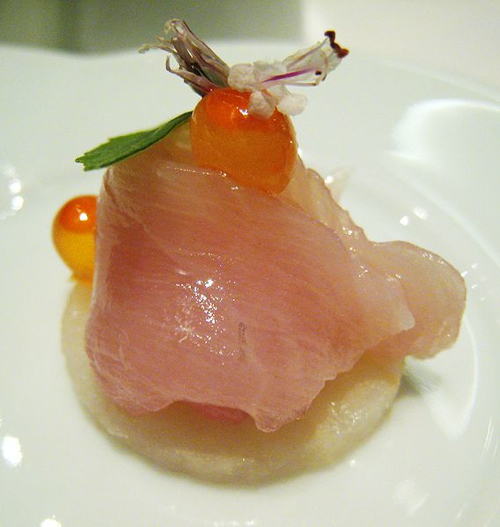 Amuse bouche (Is this relevant? - Ed. It's food stored on a plate – so there.)
All-flash array startup Solidfire has announced a reference architecture (Agile infrastructure) for OpenStack combining its block storage array with Dell PowerEdge R620 servers running the Red Hat Enterprise Linux OpenStack Platform (RHELOP?) and S55 and S4810 networking switches. AI for OpenStack can be deployed in under an hour, Solidfire says. Strange that Dell is co-operating here, considering it has its own all-flash Compellent arrays.
Zadera's enterprise-class cloud storage as a service (STaaS) for Microsoft Azure is now available. IT says it "offers expanded possibility to Microsoft Azure users: the ability to run enterprise IaaS workloads on file (NFS and CIFS) and block (iSCSI) storage with the performance, consistency and privacy of single-tenant solutions – at multi-tenant scale and pricing." Zadera claims it is "the first multi-cloud capable SAN and NAS as a service offering that frees IT managers to provision and deploy once to Zadara's platform, and then to attach the same storage to Microsoft Azure and other public cloud offerings such as AWS.
What's the "net net" of all of this? Storage abstraction layers, unified backup, cloud storage services and reference architectures are spreading their wings to try to help sell the supplier's products in a world heading at breakneck speed towards flash arrays for performance, simpler and more capable backup, storage in the cloud and server SANs.
NEC's Hydrastor stands out as an on-premise archive array which has just become a lot more efficient at sucking in NetBackup-sourced data - nothing flashy or cloudy or software-defined storagey about that. ®