This article is more than 1 year old
Big data? Internet of things? Sport of Kings inches into high tech
Britain got used to a woman leader quicker than horse racing picked up on IT
In Clare Balding's autobiography My Animals and Other Family she relates the story of her father, a renowned horse trainer, telling an owner after Mrs Thatcher's 1979 election victory that "it's going to take a while to get used to a woman running the country". The horse owner was the queen of the United Kingdom, Elizabeth II.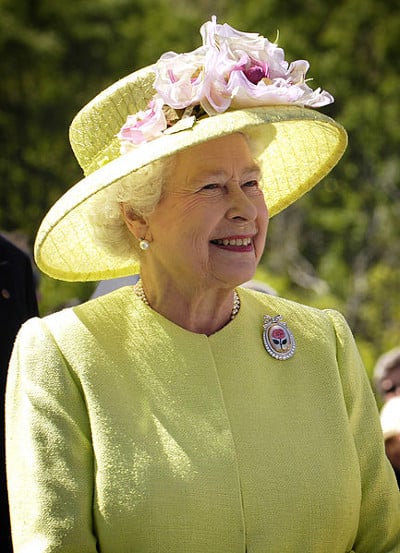 The Queen is known to enjoy a flutter.
Photo by NASA
Balding's book also acts as an introduction to how training yards used to work. "Some trainers now use a computer program to suggest every horse that is qualified for each race, but Dad didn't have that luxury – nor would he have used it," she writes. "He preferred to plan individually for every horse in the yard and write, with his all-colour Biro, the names of the horses he wanted to be entered next to the relevant races." This is in 1990, when millions of homes and businesses had computers.
Horseracing trots on as IT gallops away
A quarter of a century has not seen the sport of kings and queens gallop ahead in adopting IT, at least not in training. A racing secretary at a leading National Hunt training yard who wished to remain anonymous told The Reg that apart from administration and a website, her organisation makes little use of technology beyond the scales used to weigh horses once a week and the blood samples, which are tested elsewhere. It makes declarations and books entries with racing administrator Weatherby's online and it has its own website, but some trainers don't even go this far.
Compared with the high-tech world of Formula One racing, "I think this would be the opposite end of the scale," she says.
There are good reasons for this. "A lot of training horses is to do with horsemanship, having a feel the animals. They are athletes that don't talk, at the end of the day," says the racing secretary.
When she takes horses out for training rides, "my boss says to me: 'how does he feel'? You can have all the equipment in the world, but you need that human interaction."
With the flat season* well underway and the racing calendar now just over midway between the power trio of Cheltenham, the Grand National and Royal Ascot, a considerable amount is currently being invested in such "feelings."
Technology enters the yard
Those seeking to put a bit more tech into training agree. "Fundamentally you're dealing with flesh and blood," says Tim Jones, European managing director of Fine EquinITy. "Any technological information is only going to supplement your instincts."
Fine EquinITy, founded by racehorse owners Keith Hanson and Steve Catchpole, has developed a monitor that aims to do just that. In a similar fashion to body-worn monitors for human runners, it combines tracking of a horse's heart-rate with a GPS location tracker, allowing energy use to be calculated.
Hanson and Catchpole used the software division of their chemical firm Fine Industries to develop software that can analyse whether a horse is suffering from illness or fatigue. (They have since sold Fine Industries – but kept Fine EquinITy.)
The monitors, which are attached to a horse's girth (the strap which keeps the saddle in place), store the data ready for download by USB. "It's designed to be as simple for the trainer and staff to use a physically possible," says Jones. From this data, the system generates reports, including split times for each furlong or eighth of a mile (about 201m): 15 to 18 seconds is an easy canter, while 10.5 or 11 seconds is top speed for exercise. "The whole idea is to give a trainer a snapshot for the piece of work," says Jones.
There are further ways to use IT in training, according to Dr Meriel Moore-Colyer, dean of the school of equine management and science at the Royal Agricultural University in Cirencester. One is to use high-speed cameras to video horses and riders wearing markers for gait analysis – a technique used with humans to help treat multiple sclerosis.
In horse training, this can check for an equal space between front and hind legs – an unequal measure indicates an injury – and the horse's potential for jumping.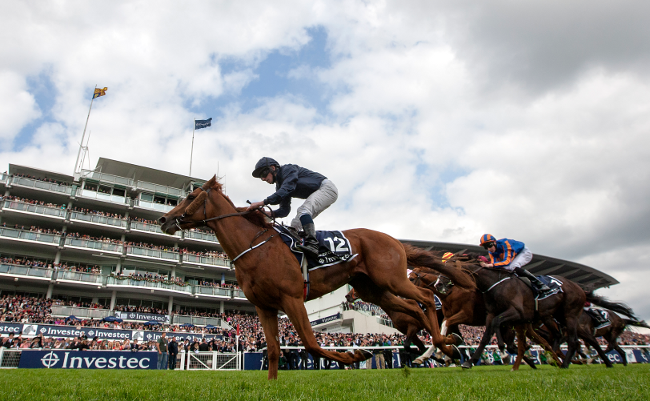 Software analysis of camera footage can be used to analyse performance and spot injuries
On the latter, Dr Moore-Colyer says a horse can perform better than its conformation (its measurements) suggests if it jumps well, such as by folding its front legs, positioning its hind ones well and jumping close to the fence.
Software analysis of camera footage can reveal potential high-fliers, as well as spotting changes that indicate injuries. She says that such techniques have mainly been used as a research tool so far, but are available to trainers through referral centres, and are "increasing in number and cheapness".
Technology is even making inroads into such traditional industries as saddle-making. Some fitters use a set of pressure sensors between the horse and saddle for test rides. "It tells you where you need to stuff the saddle, or rebalance things if something is not right," says Dr Moore-Colyer. "A lot of shoulder lameness is caused by saddles."
Comparing such work to fitting a bespoke suit, she says this also helps horses and riders perform to the best of their ability.
The actual racing of horses is a bit further around the track in using technology, although still far behind other sports: "It's gone through a long phase of doing nothing," says Nic Christodoulou, a former outside broadcast producer of sporting events for the BBC.