This article is more than 1 year old
El Reg chats with stormchasing Edge Research Lab
Kindred spirits in stratospheric endeavour
Everything you need for some serious stratospheric tomfoolery
Finally, throw videographer Jeff Anderton into the mix, and you've got everything you need for some serious stratospheric tomfoolery.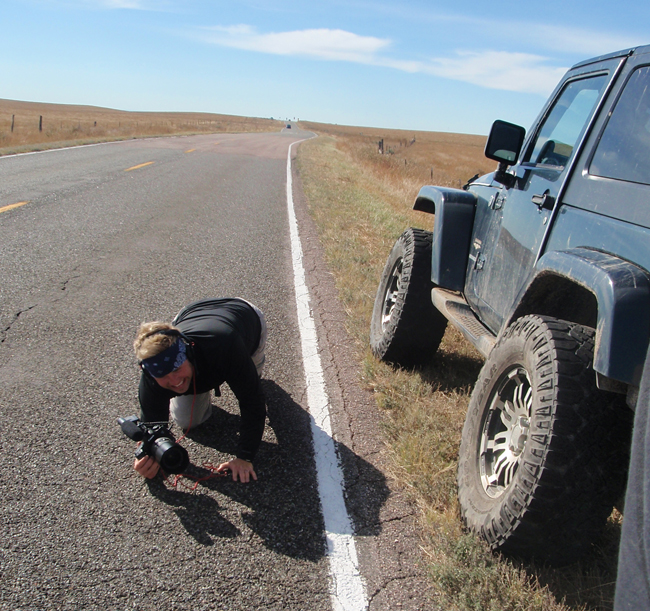 Jeff Anderton: Whatever it takes to get the shot
To date, Edge's test flights have centred around testing BEACON kit, including "custom miniaturized sensor technology (derived from an e-field mill - EFM - intended for use on Mars)" integrated with "some cutting-edge sensing tech for attitude determination, radiation, constituent gas, and more, while enabling nanosecond-resolution timing across our entire sensor cluster."
EDGE 8, for example, featured the EFM payload, while EDGE 7 returned some "razor-sharp HD near infrared video".
Along the way they've also flown an ArduSat prototype payload, and the recent EDGE 11 mission lifted two payloads provided by South JeffCo (Jefferson County) Robotics, "a highschool robotics club formed via a collaboration of five area high schools".
EDGE 11 was the first flight to launch from Colorado Springs East Airport, after the airport agreed to let the team use its facilities. Here's the field seen from above, shortly after lift-off: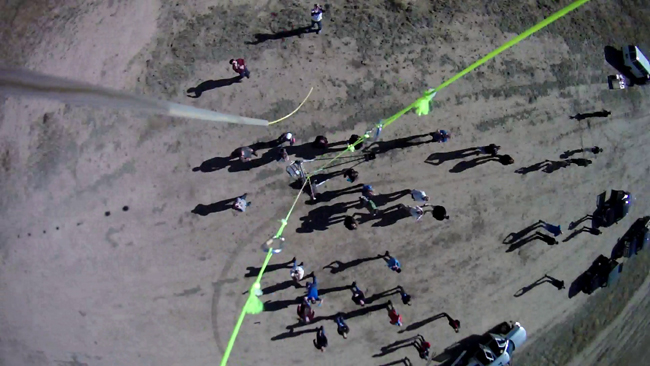 Up, up and away: The launch of EDGE 11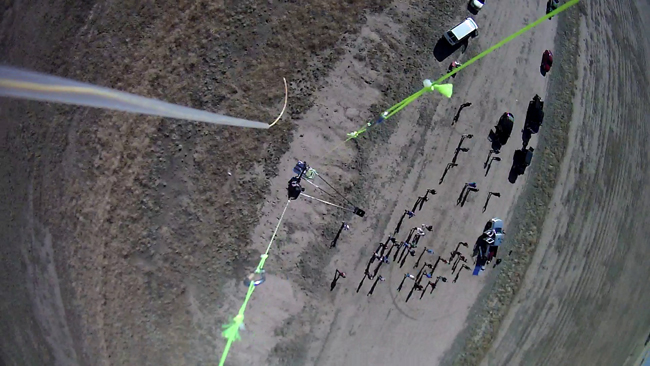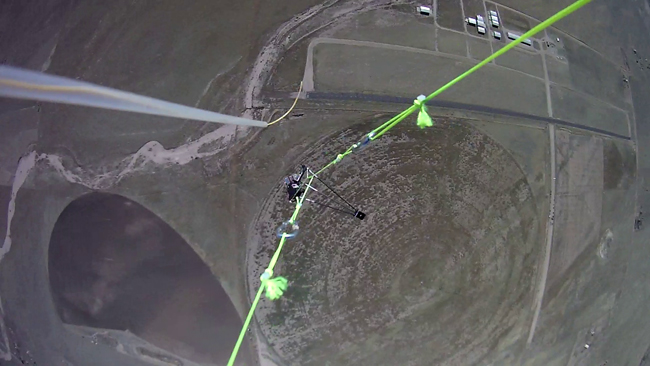 I can see your airfield from here
EDGE 11 hit a maximum altitude of 26,690m before coming down some 80km from the launch site. Handily, the landowner was on hand to ferry the pursuit team to the payload on the back of a tractor. Recovery does, though, sometimes requires a bit of a trek, in this case of EDGE 7, some 8km from the nearest road: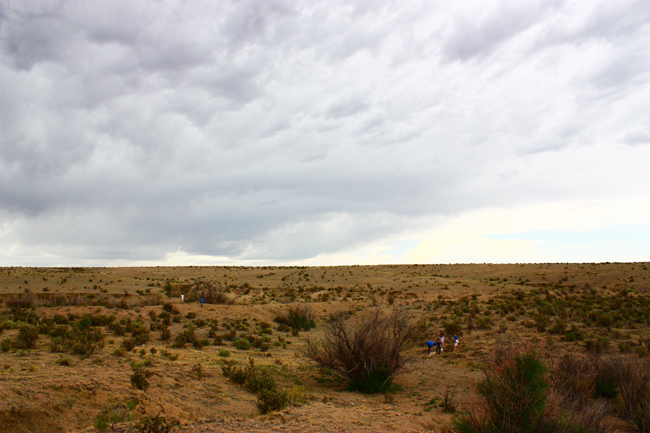 A bit of a hike: The team recovers the EDGE 7 payload
Well, it's impressive stuff, and we wish our US cousins all the best in their endeavours. David concluded: "Moving forward, we're focused on getting to the point of collection and publication of our first BEACON dataset. It is exciting for us to be working on an niche area of science -one of the few, we think, still truly open for real, meaningful input from a team of serious amateurs working out of basements, garages, and bedrooms." ®