A taxpayer-subsidised project to run a test network for Machine-to-Machine communications – aka the Internet of Things – is getting underway in Milton Keynes, with kit being supplied by Brit telco BT and wireless bods at Neul.
The main purpose behind the scheme is for Whitehall to get the one-time state monopoly and the Cambridge-based wireless startup to create the infrastructure to support the development of commercial applications, products and services.
It has very little to do with the city of Milton Keynes, which is really just a guinea pig for the project.
BT and Neul inked a Memorandum of Understanding with a number of technology quangos, the Open University and the local council.
The tech will be based on the Weightless communications standard, Neul said. Base stations will be installed to provide network coverage across Milton Keynes for low-power, connected sensors over the space of 18 months.
BT's corporate IT practice boss Alan Ward said that a variety of applications could be cooked up using the infrastructure.
"This could include anything from intelligent monitoring of parking spaces in the city to networked bins which signal when they need collecting," he said. "The project will showcase BT's capability in managing network services for these applications which will be pivotal in making this initiative a success."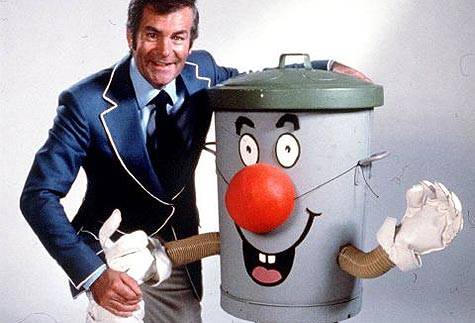 Imagine the horror: one day your bin could be THIS intelligent. *Shudders*
This week, advertising juggernaut Google said it planned to slap ads on IoT gadgets. It said in a regulatory filing:
[A] few years from now, we and other companies could be serving ads and other content on refrigerators, car dashboards, thermostats, glasses, and watches, to name just a few possibilities.
Perhaps the UK government, which appears to be regularly steered by Google policy wonks, has cottoned onto such a money-making plan. Now, if only Blighty could create its own Google, ministers with heavily lined brows will continue to ponder.
The quangos who helped bring this particular project to life are the *jargon alert* Connected Digital Economy Catapult and the Future Cities Catapult. Both were set up by the Technology Strategy Board, which is awash with millions of pounds of taxpayer-funded cash handed to it from the Department for Business, Innovation and Skills. ®