NASA stitches 3.2 gigapixel 'Global Selfie' mosaic
Earth image created from 36,422 self portraits
---
Video + pics
NASA has released a 3.2 gigapixel "Global Selfie", comprising 36,422 individual images stitched into a mosaic representation of the Earth.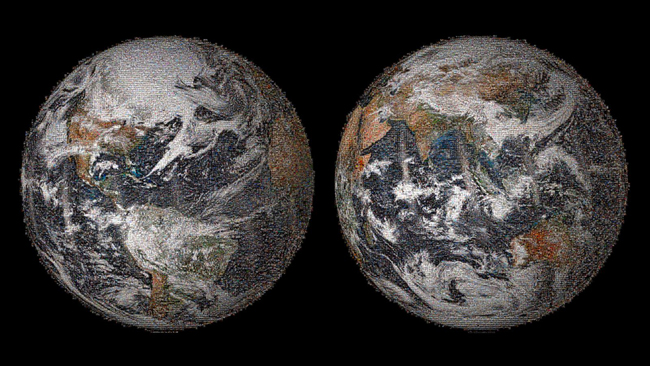 The agency explains: "On Earth Day this year (22 April), NASA asked people all around the world a simple question – 'Where are you on Earth Right Now?'" We asked people to answer the question on social media, with a selfie. The goal was to use each picture as a pixel in the creation of a 'Global Selfie' – a mosaic image that would look like Earth appeared from space on Earth Day."
The resulting submissions from around the world were overlaid onto an image of our home captured on 22 April by the Suomi National Polar-orbiting Partnership (NPP) satellite, to produce a zoomable ensemble of selfies hosted by GigaPan.

NASA notes that in total, 50,000 selfies were posted to Twitter, Instagram, Facebook, Google+ and Flickr, although "not all were accessible or usable". ®