Hello Moto... It's the Nokia Lumia 630
El Reg cops a feel of boxy 520 follow-up. But like the Moto E, it also has a flaw
Snap happy
The 5Mp camera sees little improvement over last year's model – and I suspect it is. This means pictures are noisier, over-saturated and a little over-sharpened to compensate. But it turns in a handsome effort beating the imagery returned by the Motos G and E, even though the G sports an LED flash. That said, the flash is so spludgy, you don't really want to use it.
Unlike the Moto E, the Nokia Lumia 630 camera does have the benefit of autofocus and higher resolution video capture – 720p at 30fps. If you're in the habit of using it, you'll soon need that microSD expansion card.
You can compare two of the test shots with the G's equivalents, below.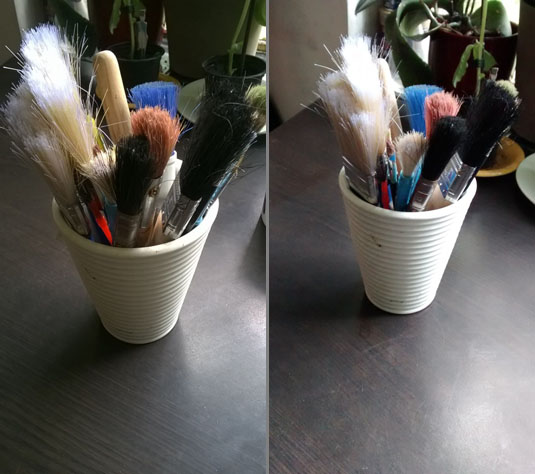 Nokia Lumia 630 (left) Motorola Moto G (right) – click for a larger image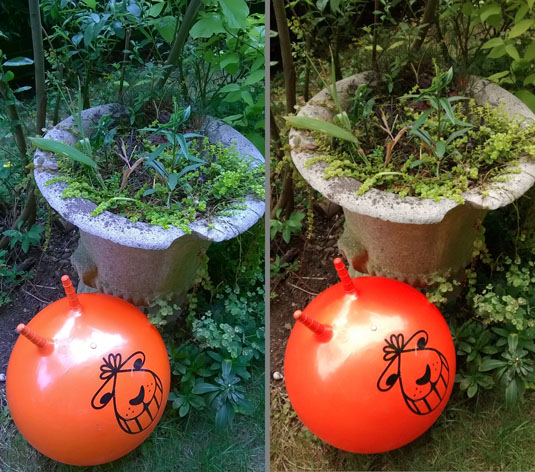 Nokia Lumia 630 (left) Motorola Moto G (right) – click for a larger image
There's no dedicated camera button here, a first for Windows Phone. More of a problem is that my unit ships with Nokia's sophisticated Camera app as default, rather than Microsoft's Camera app. The Nokia camera takes 4-5 seconds to load – too long for a quick snap.
So what's the flaw?
Well, quite amazingly, Nokia omitted an automatic display brightness control, requiring you to fiddle with the display manually. For example, I soon found myself alternating between a conference auditorium – where the Low setting is adequate – and outdoors on an overcast May day – where Low and Medium mean the screen is unreadable. It's like jumping into a new car and finding you have to crank a handle to start it.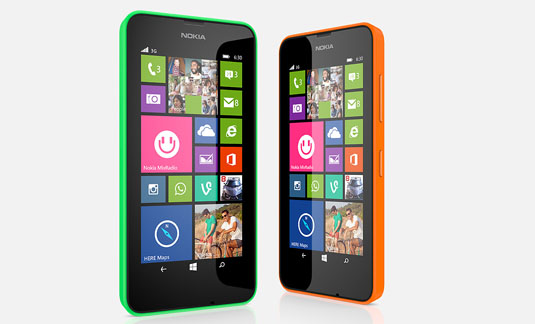 No auto-screen dimming – not such a bright idea
And it's all the more puzzling because Nokia's Lumias have had absolutely superb display brightness control – requiring less manual intervention than iOS or Android. Whoever made that decision should really be shown the door, preferably from a few floors up. The fix is to set the brightness to High all the time.
The Reg Verdict
Despite the display howler, the Nokia Lumia 630 is a solid, very keenly priced successor to a deservedly popular value smartphone. It's more robust than before and the app "ecosystem" is now stronger than year ago, with Instagram available (in name, anyway, as the third-party clients are superior) and BBM imminent.
The newer version of Windows Phone makes it a more functional option, tying in nicely if you have Windows 8 or 8.1 on your PC. There's less futzing around on a Lumia than with an Android, but obviously less customisation or choice – you can replace everything, including the dialer and SMS app, on an Android. You can replace everything but the all-seeing-eye of Sauron Google.
So Windows Phone is no longer as distinctive as it was, but if forgoing a wider app choice doesn't bother you, and a robust basic modern smartphone is all you need, Lumia ticks the box. ®

Hello Moto... It's the Nokia Lumia 630
Entry-level handset, yet the first to feature Windows Phone 8.1 with a quad-core processor, 8GB internal storage and microSD expansion for 128GB cards.