A new trilogy for the Lucasfilm cash cow Star Wars is apparently not enough for Disney, which has announced that it will be working on "multiple" standalone movies from the same inspiration with its acquisition.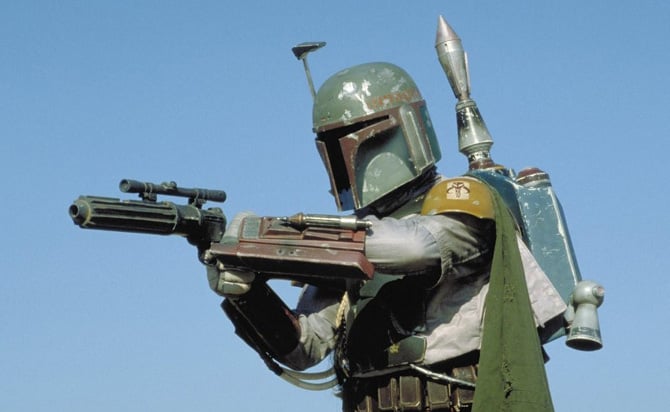 In a post to the official Star Wars news site, Disney and Lucasfilm said that Monsters and Godzilla director Gareth Edwards would be taking the helm for the first of the separate instalments.
"In addition to the episodes of a new Star Wars trilogy, Lucasfilm and Disney have begun development on multiple stand-alone movies that will offer new stories beyond the core Saga," they said.
The only other name attached to the project so far is Gary Whitta, who worked on the Telltale Games adaptation of The Walking Dead and wrote the screenplay for The Book of Eli, a 2010 movie starring Denzel Washington. Whitta, who will be writing the script for the new adventure, is very, very excited to be involved.
"From the moment I first saw the original movie as a wide-eyed kid, Star Wars has been the single most profound inspiration to my imagination and to my career as a writer," he gushed.
"It is deeply special to me, so to be given the opportunity to contribute to its ongoing legacy, especially in collaboration with a film-maker as talented as Gareth, is literally a dream come true. I'm still pinching myself."
There have been rumours for some time that Disney would be entertaining the idea of some standalone movies to go with the core saga, much as Marvel Studios has done so successfully with its Avengers characters.
Disney is no doubt hoping it can move Star Wars from its fifth place on the highest grossing franchises of all time, past the Tolkien-inspired films, James Bond and Marvel to vie with the great leader of them all, Harry Potter.
While the studio hasn't been forthcoming on what these extra films might be about, the idea of origin stories for some of the Star Wars universe's best-loved characters has been frequently bandied about. Boba Fett has been a popular choice for the rumour mill, while Yoda and Han Solo, both fully fledged characters when they pop up in the original series, have been mentioned as well. ®