This article is more than 1 year old
Spanish village of 'Kill the Jews' votes for rebrand
Locals endorse new 'Hill of the Jews' municipal moniker
The inhabitants of the Spanish village of Castrillo Matajudíos (Castrillo Kill the Jews) have voted for a rebrand which will see their diminutive settlement called Castrillo Mota de Judíos (Castrillo Hill of the Jews).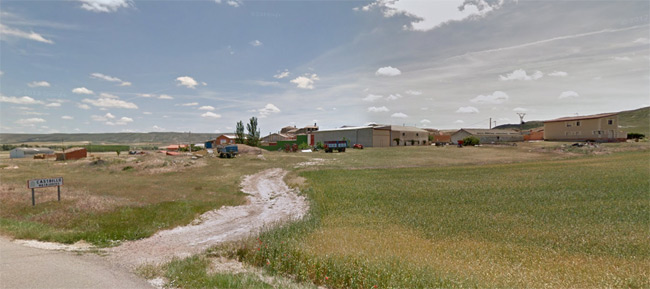 The village formerly known as Castrillo Matajudíos, as seen on Street View. Click on the image for a bigger version
Of the 56 registered voters asked to decide the matter on Sunday, 29 supported the name change, with 19 against and four spoiled votes. Castrillo's mayor, Lorenzo Rodríguez, described the day as "very intense, very hectic", adding: "And one where everyone respected the result".
The town hall will now move towards formalising the new moniker, El País reports.
Quite how the village got its unfortunate title is unclear. At some point its original name of Castrillo Mota de Judíos - adopted after 1035, when Jews from neighbouring Castrojeriz took refuge there to escape a pogrom - was converted to "Matajudíos".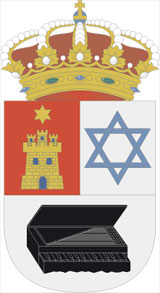 Archaeologist Ángel Palomino reckons this may have been a result of the expulsion of the Jews from Spain in 1492, when locals wanted to declare their commitment to the Christian faith.
Mayor Rodríguez, however, believes that at some point a scribe simply miswrote the name. He admitted that while the mistake had certainly offended more than a few people, he stressed that the village's coat of arms bears the Star of David, in recognition of its Jewish past. ®
Bootnotes
The coat of arms also features a keyboard, in honour of Antonio de Cabezón - born in the village in 1510 and who went on to become a noted organist and composer.
Castrillo is a diminutive of castro, meaning "hill fort or iron-age settlement".