Review My bit of London is phablet city... or phondleslab city, if you prefer. But it isn't the media luvvies* or the bankers or the barristers who live here who carry the phablets, it's the people who work for them.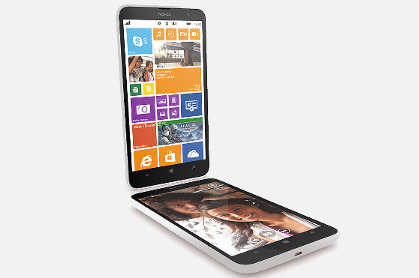 The 4G-LTE-supported smartphone-cum-tablets are wielded by the nannies and cleaners, for whom it might be their only computer – in which case something with a good screen makes perfect sense.
It's a common sight to see the domestic help gathered around their 'slabs comparing photos. Perhaps that's who Nokia has in mind with the Lumia 1320, which is something different.
The 1320 is a budget phablet, a category which doesn't really exist except as a second-hand market. It's a niche of nought, today.
This Lumia is a monster with a 6-inch display - that's a minority taste in itself. And it's running a niche operating system, with less than 10 per cent of the global market, that has really only found favour so far with one budget phone. So it's a monster running a boutique OS… and if that wasn't enough of a handicap, this phablet doesn't really have any whizzy phablet-ty features to boast about, like an integrated stylus, or multi-window view.
In fact it's decidedly spartan. An HD720 (1280x780) display with a ppi in the 200s (245 to be precise) won't compete with gazillion-pixel full HD wonder displays.
Nokia seemed to acknowledge an uphill battle at the launch event last October that revealed the 1320 to the world. Nokia spent lots of time talking about its high-end phondleslab, the 1520. The poor relation, the 1320, was glossed over in just a few seconds.
In fact, this is a phone that will serve some people really well. People who text or message a lot. People who read a lot, or watch lots of video, or do web browsing. People who don't mind a device's size but want a durable piece of kit with incredible battery life. People who want to feel their £200+ (SIM free) investment will last.
Yet the big buying question - not just for this device but for anything in the 5.8-inch+ category, is: are you prepared to make the um, "lifestyle adjustment" to accommodate the convenience that a whopper brings? It's not just that you need two hands - you actually need two hands for most of today's new smartphones. It's the transportation question, and it's going to vex gentlemen more than it will vex ladies.
Some men's jackets don't have inside pockets - and you certainly won't want to carry a 6-inch phablet in a trouser pocket. I am reliably told that tiny manbags are now fashionable in Essex - like posing pouches that you wear outside your trousers. You have to be quite macho to pull this off. And good luck flaunting one of these in Silloth, or Scunthorpe. So the convenience/inconvenience is really 80 per cent of the discussion - the rest is app choice, platform, features, speeds et cetera.
Personally, I actually found the 1320 surprisingly usable. Here's why.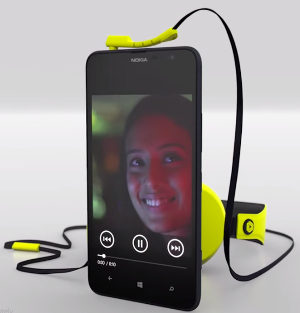 the Lumia 1320 is aimed at "the younger crowd": it has 4G,
but only has a 720p display and 5MP camera.
What's it like?
Thanks to the 3400 mAh battery, I found it comfortably lasted into a third day. Hammer everything you can - say, leave Bluetooth and NFC radios on, give the Hotspot a work out, and set all your email accounts to push, and you're still getting two days. Typing messages on the "Large Print" keyboard is easy - once you get used to it. You have a lot of room. Bigger translated quite naturally into easier to use. There was less fiddling and squinting.
While the 1320 processor is merely a dual-core 1.7GHz Qualcomm Snapdragon S4 chip S, I found no lags. The phablet is heavier and thicker than its swanky sibling, the Lumia 1520, even though the 1520 is packed with features absent here: wireless charging, a quad-core CPU, a 20MP PureView camera, and a full HD screen. (The 1320's heavier at 220g v 209g and thicker at 9.8mm v 8.7mm).
I found the camera to be fairly adequate, but no more than that. No shot was a total disaster, which you can't say of mid-range snappers.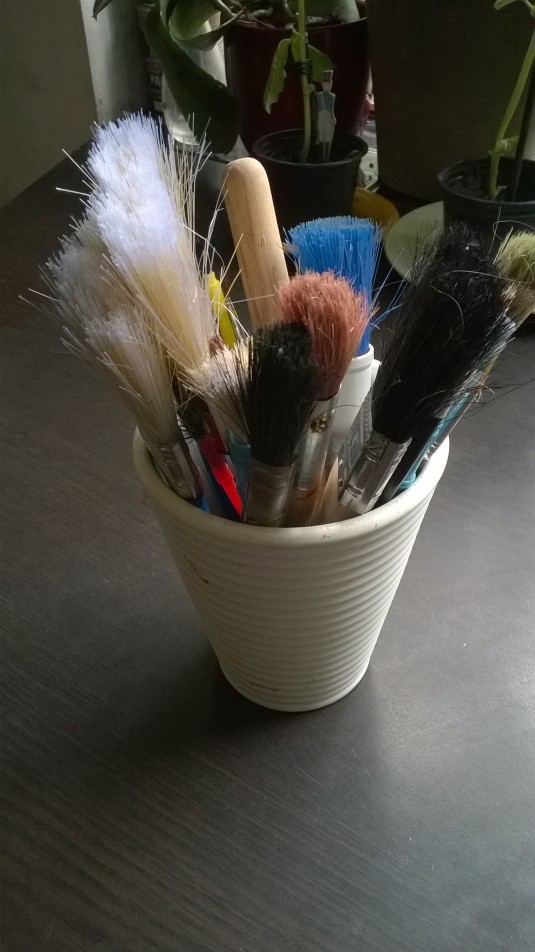 It performed reasonably well indoors
* Chiefly Brit: Effusive, affected air-kiss-giving actor/model/journalist
Similar topics