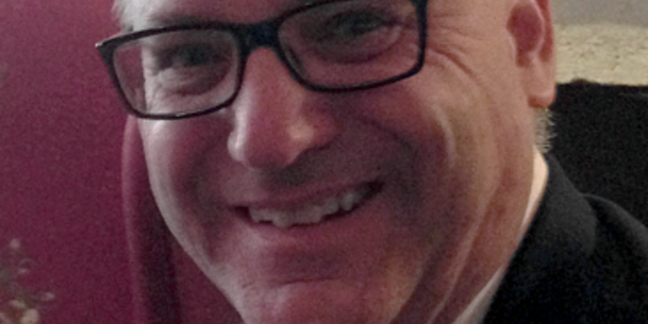 Comment FalconStor is moving on from its near-death experience last year, when, according to CEO Gary Quinn, it had just six months of cash left. The new chief now plans to build on its recovery by returning the firm to its roots with a unified software product.
He also spoke of the firm taking on EMC's VPlex and IBM's SVC with its network storage tech.
Having successfully refinanced the company, Quinn's exec team has reduced cash burn by reducing spending and crafted a roadmap to re-unify a splintered product set.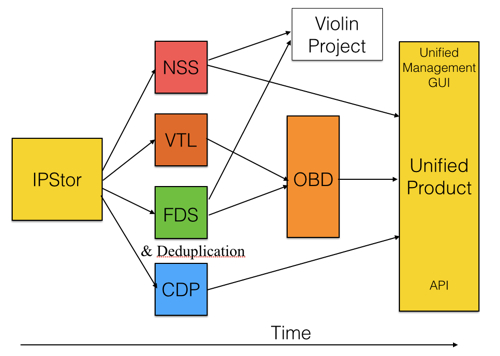 FalconStor product splintering and re-integration.
FalconStor had strong beginnings but latterly went through a fairly troubled period, with its founding CEO's tragic demise and replacement CEO Jim McNiel's struggles and resignation. It has all been covered by the Reg and you can refresh your memory of it here.
Quinn was promoted to the CEO slot from COO when McNiel departed and took up the reins of a company badly in need of a steadying hand to control spending across the board and cull products that were out of step with today's storage software requirements.
The company received two financial lifelines: $9m from Hale Capital which can be converted into a minority holding (18.8 per cent), and $12m from a development project for flash array supplier Violin Memory, put in place in McNiel's time.
There are 2,450 paying customers (on support contract) in 50 countries.
New products and development news
Quinn has stabilised the ship, focusing the firm on large and medium enterprises and returning the company to profit after several loss-making quarters. Now he's visiting FalconStor operations, partners and customers in Europe to encourage their continued support and updating them with FalconStor's plans for growth. We caught up with him for a briefing.
The over-riding product development news is the re-unification of a sharded product set. The original IPStor, a storage virtualisation product roughly similar to DataCore's SANsymphony technology, fragmented into separate products which developed their own code bases:
NSS - Network Storage Server; v7.7 arrived in May,
VTL - Virtual Tape Library
FDS - File-interface Deduplication System - and deduplication
CDP - Continuous Data Protection; v7.7 came along in May.
NSS can virtualise different vendor's storage into a single SAN resource. It can function as a migration utility, bringing third-party data onto a preferred array.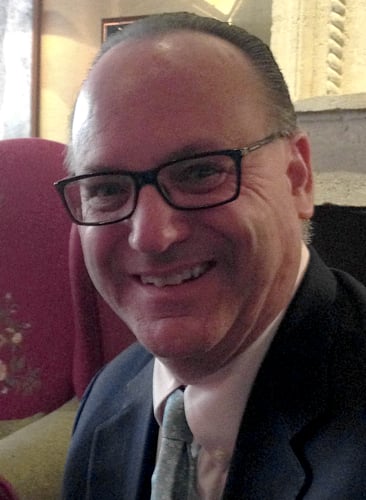 FalconStor CEO Gary Quinn
The first example of re-unification is the Optimised Backup and Deduplication (OBD) product which arrived in May.
The Violin project involves unifying technologies but is a separate development from FalconStor's own unified product which is expected later this year. For Violin, FalconStor is producing software that:
combines the functionality of NSS + FDS but not VTL,
is a unified platform that consists of all data protection services in FalconStor's portfolio,
provides failover for an always-on capability,
and provides an API for obtaining status info and delivering it to a management console for display and reporting and, we understand, requesting services.
This Violin software should be delivered by the end of 2014. Quinn said FalconStor had two mainstream system vendor partnerships with Dell and HP.
Dell uses FalconStor software to provide data migration technology for its Infrastructure Technology Services division. HP chose FalconStor to be the provider of its cloud adapter technology for Cloud System Matrix.
Looking ahead, FalconStor says it is focusing on using both Flash and disk drive array storage and looking at the cloud service provider and managed service operator (MSO) markets. It wants to become a unified data services provider that's agnostic to the underlying storage infrastructure, scales, and lets the customer avoid array (HW or SW-defined) supplier lock-in.
There's a lot more product news coming down the pike and FalconStor knows it has to deliver on this. Its business uses a framework for producing, delivering and supporting products and it has to make products that customers need and can afford.
Quinn believes it is on the right path to delivering that and we understand more news will come later in the second half of the year. FalconStor is now in the position of a second chance startup, and Quinn will be doing everything he can to make the most of it. ®
Sponsored: Webcast: Ransomware has gone nuclear