Pixar Animation Studios has decided to give away RenderMan, its flagship animation software used to create the likes of Toy Story, Wall-E and – less happily – Cars 2.
The company decided on the freebie, which will apply only to non-commercial use, after last week releasing a new version of the software said to offer " an entirely new modular rendering architecture" that includes "highly optimized methods for simulating the transport of light".
All that costs just $US495 if you're in the business.
But if you're going to use the software for "evaluations, personal learning, experimentation, research, and the development of tools and plug-ins for RenderMan" Pixar will charge you the low, low, price of $0.00 to run the software.
That price buys you the complete software package with "no watermarks, no time limits, and no reduced functionality".
Pixar is not being entirely altruistic, as the FAQ explains the giveaway as "... a strategic and long-term commitment by Disney / Pixar to the advancement and dissemination of the production industries most advanced rendering technologies and the interchange of assets in common formats". The FAQ also states that "... it is Pixar's belief that limitations on software access have become a brake on the development of the production industry, and that universal access and a set of common standards and practices can only stimulate greater growth and development."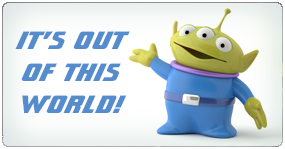 Giving away software to make one's own preferred approaches is an old software industry tactic. With RenderMan selling for just $US495 it's hard to see why Pixar cares about making sure its way of doing things becomes the industry standard. Film industry types – can you explain what's afoot here? ®