Anyone with an interest in Raspberry Pis and autopilots – in common with the Low Orbit Helium Assisted Navigator (LOHAN) team – should nip down to Indiegogo to check out the Navio: an impressive-looking autopilot shield for the diminutive fruity computer.
The Russian team behind the Navio is already well on the way to raising the modest $6,000 it needs to press ahead with production of the unit. The board features all the basic prerequisites of a modern autopilot – inertial measurement unit, GPS, r/c controller input, servo connections, etc, etc – as well as UART and I2C sockets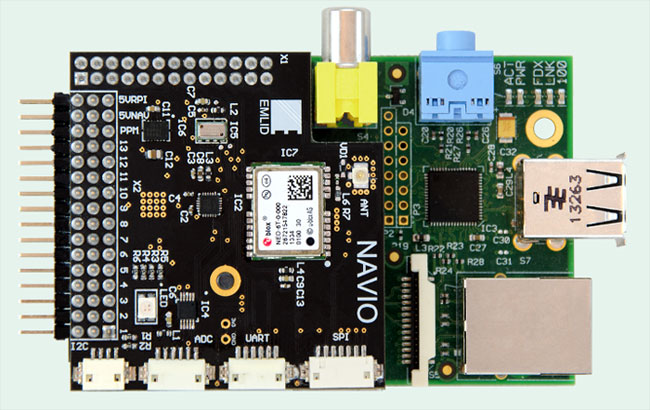 The blurb explains: "For the past three years we have been professionally working on a commercial microcontroller based autopilot. Development tools were bulky and debugging was complicated. At the same time the ease of use and development for Raspberry Pi was phenomenal, so the idea to create Raspberry Pi autopilot came naturally."
The team notes that "at the moment of shipment there may not be a fully functional autopilot code" on board the Navio, although there are "several autopilot software projects" you might take advantage of to get it up and running. These include Linux work by the ArduPilot development chaps, who've been kind enough to offer advice on how to get the Vulture 2 spaceplane's 3DR Pixhawk talking to our own slice of Pi. ®