Edinburgh cops investigating an apparent murder caught on Google Street View were delighted to discover it was a hoax perpetrated by a couple of mechanics.
A concerned citizen alerted the boys in blue that images snapped by Google's all-seeing eye in the city's Giles Street showed a man beating down another with a pick axe handle.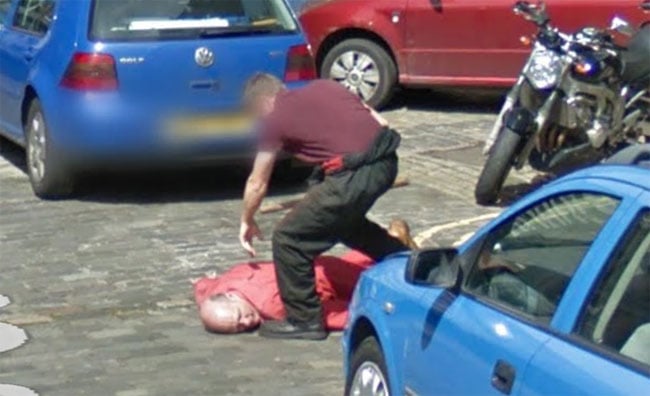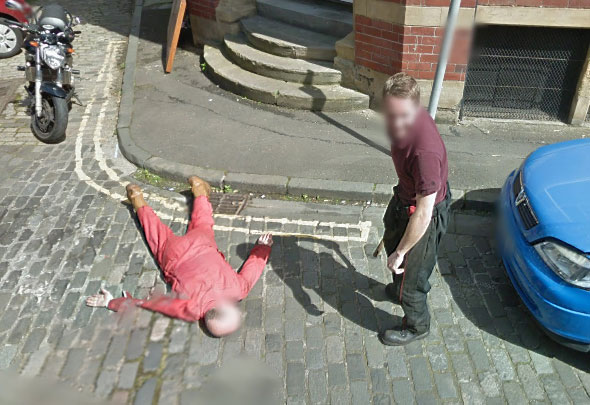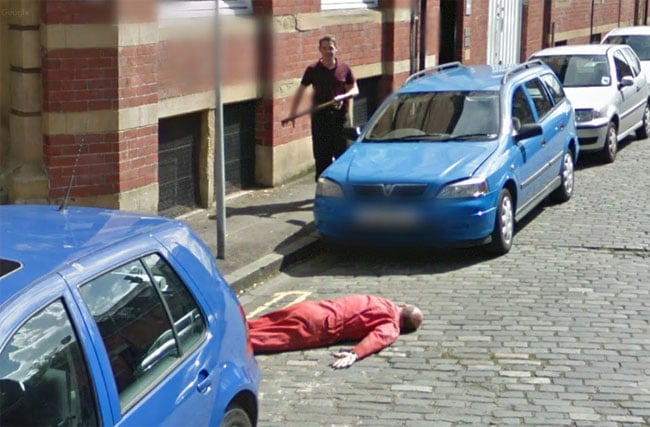 When officers rolled up at the scene, however, they were told by Dan Thompson - the owner of nearby Tomson's Motor Company - that he and employee Gary Kerr had faked the outrage for the benefit of the cameras.
Thompson explained to the Edinburgh Evening News that he'd clocked the spymobile last summer and "recognised the Google car coming into the street from the camera tower on the top".
He continued: "Giles Street is in a U-shape so we had about a minute before it would pass us. It had to go around a car park to take various shots so that gave us some time. We just thought we had to do something. This opportunity wasn't coming around very often so Gary grabbed a pick axe handle and we ran out into the street.
"We decided really quickly what to do and I lay down while Gary stood over me with a pick axe handle."
Although Thompson lamented the fact there wasn't time to stage "an elaborate tableau for the camera", the stunt was sufficiently effective to warrant a visit from a couple of plods.
He said: "Two uniformed officers came down to the garage to interview us. They were treating it seriously at first – I was mortified because we didn't want to waste police time. We explained to the police what we had done and they thought it was hilarious."
The traditional response to a passing Street View car is a swift baring of buttocks, although a few years back a Google Orwellian black Opel prowling the streets of Bergen in Norway was treated to a more inventive Viking frogmen welcome. ®