This article is more than 1 year old
Fantastic fantasy four-way fling – and family-friendly fun
Just escaped a cave of dragons? This is what you've been missing
Game Theory I'm 300 pages into Brandon Sanderson's Words of Radiance from The Storm Light Archive and I have decided it's the best fantasy book I've ever read. On Sunday nights I drag my eyes from the page to watch the fourth series of Game of Thrones – I'm all about fantasy at the moment, just call me Lucy Targaryen, Mother of Ferrets.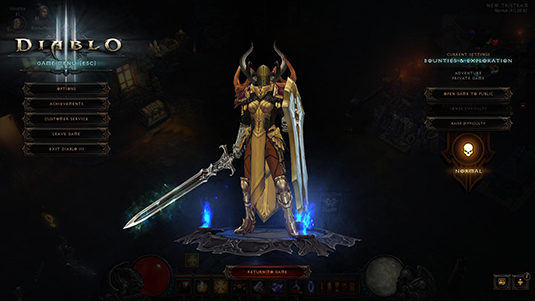 A better class of hero in Diablo III: Reaper of Souls
The gaming world has always had a foot firmly in the realms of make-believe and lately I'm feeling pleasantly overwhelmed by the multitude of illusory worlds on offer. Whether it's the ability to explore the new Adventure Mode in Diablo III Reaper of Souls to become the heroine of a watercolour world; ride some barrels in LEGO: The Hobbit or quest along side my friends in ESO, a fresh dynamism has been breathed back into the fantasy gaming genre.
Even without the Reaper of Souls expansion, Diablo now plays better than it ever did before. The removal of the auction house and rebalancing of the games loot distribution has worked wonders.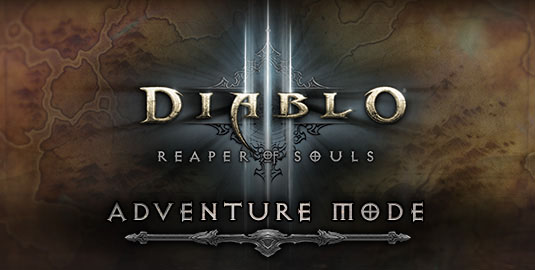 Adventure mode: the world itself is your battlefield
With bugs fixed and a fresh fifth act for the campaign, the expansion adds a new hero class, the Crusader, with a level cap of 70 and a new artisan, the fat-bottomed Mystic. I can gamble my blood shards for new gear and pop into randomised dungeons called Nephalem Rifts but what I am most excited by is the hack and slash fest that is Adventure Mode.
Before I can play Adventure Mode I need to complete the new fifth act of the campaign, which includes some new environments and enemies. I have to halt Malthael – basically Sanctuary's version of the grim reaper – from using The Black Soulstone to commit heinous acts and destroy the world. But hey, after South Park: The Stick of Truth this is a cinch, even in the new Torment mode.

Game difficulty invites masochists – click for a full-size image
With Adventure Mode, the old grind and repeat for better loot/gear has been replaced by the ability to jump to any waypoint on the map. Completing sets of bounties, which are quick hit quests (10 to 15mins) woven from the lore of the campaign, reaps satisfying rewards. Late game, now has a definitive purpose and with the introduction of bounties I feel the buzz of always chasing the legendary loot.
Nephalem Rifts are unlocked by collecting Rift Keystone fragments. Five fragments gets me in to a randomly generated dungeon, legendary gear is my reward for combating tough enemies. I found there was so much loot dropping that I had to constant just drop items I didn't like the look of to make room in my stash. Awesomely, the majority of the Loot that does drop is much more advantageous to my character. Yay, for Loot 2.0.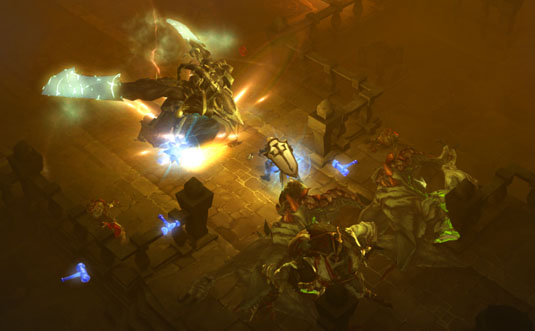 It's all rough and tumble in the Nephalem Rifts
Loot 2.0 fixed Diablo and Reaper of Souls, whereas Adventure Mode is the cherry on the cake. It doesn't matter if you're casual player or a committed legendary loot grinder, Diablo III: Reaper of Souls now has something for everyone.
Child-ish game?
Ubisoft's Child of Light is a stunning RPG sidescroller. A girlie fairy tale, full of whimsy that is as enchanting as it looks. Created using Ubisoft's UbiArt engine, which in theory can render illustrations playable, the game is a wealth of beautiful hand-drawn 2D landscapes.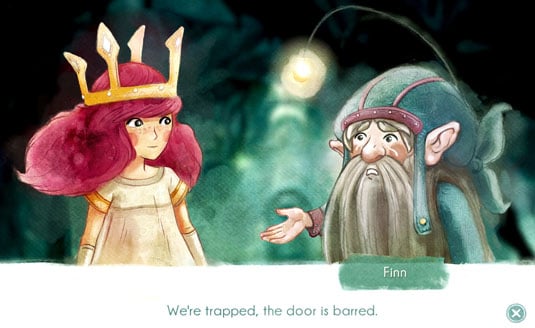 Child of Light has a delightful graphic style
Child of Light features exquisite blushing blossom trees, floating villages held aloft by inflatables and gigantic bramble forests with thorny walls, that if I bump against I take damage. There's even a dwarf village where the inhabitants have been turned into crows and I need to traverse a well to save them.