This article is more than 1 year old
The Strippers, Unicorn Computers and Martian Watches of Computex
Taiwan's tech tat bazaar viewed through the lens of ten prominent products
Computex I've been to plenty of technology shows around the world but never one as diverse as Computex, where you'll find single-board industrial computers side-by-side with strippers.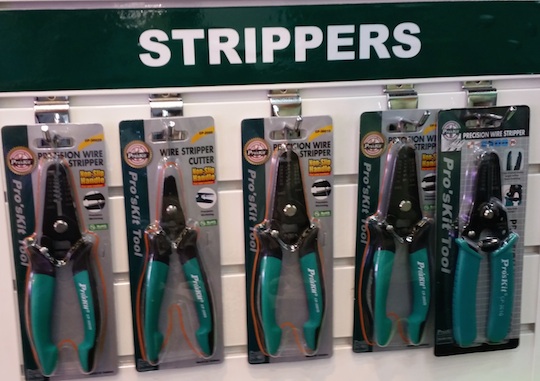 What a tool
All stripper jokes aside, to understand Computex you need to know that there are lots of scantily-clad young women all over the show. Just about every stand and suite – more on those later – has one or more "showgirls" in a custom-made micro-dress adorned with their employer's logo. Many have temporary tattoos of the same logo on the parts of their body most likely to attract roving eyes.
Even top tier US vendors hire showgirls because apparently this goes down very well with buyers from Taiwan and China. Visitors from the west may wonder how they found themselves back in the 1980s, but as they do so they will do well to remember that Computex is playing to a regional and global audience.
The show also offers some of the most elaborate trade show stands you'll see. Gaming company Raidmax went so far as to create this post-apocalyptic cave.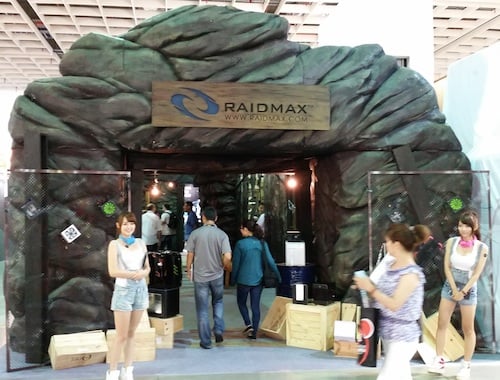 Raidmax's showgirls are much more modest than most
You'll also see the chap below, and others like him, roaming the halls, just to remind you what the show is really all about.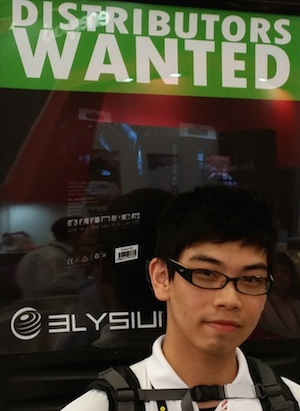 Sandwich board-bearers get to keep their pants on
This year, the event was ostensibly focussed on the internet of things and wearables. But as I walked the floor of the four halls I picked up on a few other themes. So now that we've set the scene, here's a digested here's the ten product categories I think best tell the tale of Computex 2014.
1. Landfill Android fondleslabs
It's impossible to walk through Computex without seeing Android tablets in every fourth or fifth booth.
So many vendors offer seven or eight inch models, with so little visible differentiation, that it is a little depressing to contemplate the waste of human ingenuity that has gone into their creation.
Some vendors are at least doing a good job of cloning, such as Taiwan's Inhon which offers the impressive Famorr tablet.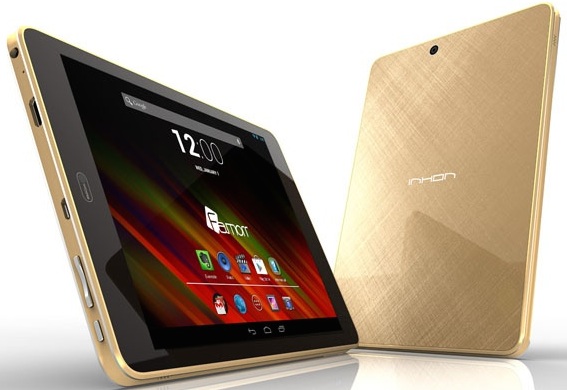 Unlike the acres of bad Android tablets at Computex, Inhon's Famorr bears evidence of an actual designer making more than ten minutes' effort
The other thing to note about Android tabs at Computex was that even the no-name Chinese vendors were starting to use Intel chippery. Acer announced it is going Atom during the show.
Intel spent Computex pointing out that when its preferred benchmarks are used it now trounces Qualcomm for speed and compares very favourably for power consumption. Qualcomm was hardly sighted. I came away feeling that Intel is really starting to get significant traction in the fondleslab market.
2. Smart watches
Another product it was hard to avoid was smartwatches, most of which looked like clunky, purpose-less trash capable of making Android run on a tiny screen but hardly offering a compelling phone accessory, never mind challenging more conventional wristwear.
The one exception I found was a company called Martian Watches, which has decided a screen just one row high and perhaps 20 characters wide in an otherwise conventional watch is the way to go.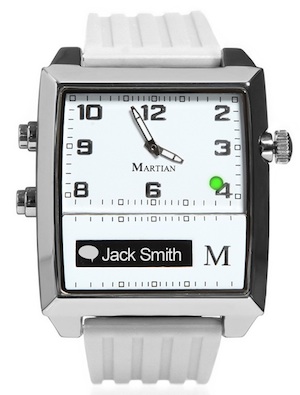 The Martian Smartwartch
Once you see it, the idea isn't stupid: if you get a TXT or email the screen lets you know about it. But the company's watches don't expect you to interact with a wrist-mounted device, an approach I find more sensible that interacting with a tiny screen.
Unusually for Computex, Martian Watches has created a brand that can address consumers. It might just be one to … ahem … watch.
The myriad other smartwatch makers look like clumsy bandwagon-hoppers who will soon need their own term of disposable derision: one off the wrist, perhaps?
3. Internet of things
Much was made about the Internet of Things being big at this year's Computex. In reality, there were none of the ubiquitous sensors we've been promised, only a smattering of weatherproof routers and a few folks offering the guts of telematics for cars. Gadgets like Bluetooth bathroom scales and WiFi lightbulbs were lumped into the category and easy to find, but also easy to dismiss because none appeared original in concept or execution.
One category of product often shoe-horned into the IoT was small industrial computers and/or comms kit.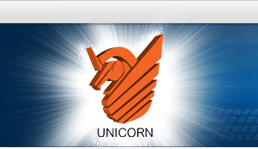 NOW do you believe in Unicorns?
One provider of such kit that caught my eye was Unicorn Computer Corp of Taiwan. For the name, sadly: the company didn't otherwise stand out from the crowd.