Panasonic TX-50AX800/802 4K UHD TV

There's no reason to miss any fixtures this summer, as Panasonic debuts the first 4K TV with Freetime roll-back EPG. Previously seen only on select Freesat receivers, Freetime has been retooled to work with both Freesat and Freeview services, so now you can simply scroll back using the TV guide to find catch-up shows from the BBC, ITV, C4 and C5.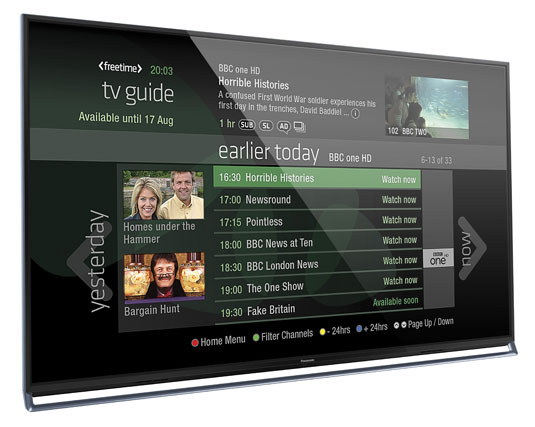 THX certified 4K image presentation is excellent, although go easy on the frame interpolation settings. While the AX800 has an integrated HEVC decoder, the set doesn't support Netflix 4K. Apparently it uses the wrong flavour of chips. Still, a handsome UHD screen that's extremely easy to live with.
Philips 55PFS6609 Ambilight

There's one compelling reason to buy a Philips TV, and it's not the inscrutable picture settings. Ambilight, the brand's proprietary mood lighting system, remains a total joy to own, so much so that most buyers will be prepared to forgive net connected shortcomings and occasional steampunk clunkiness.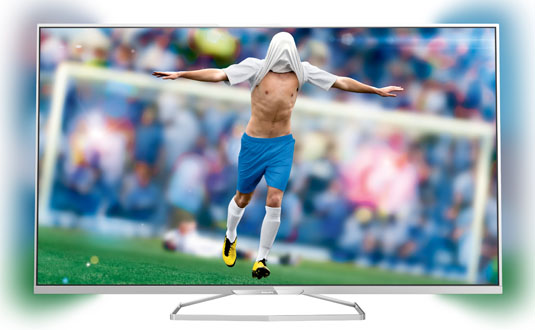 As it happens, this 6 Series set delivers an entirely acceptable Full HD image once you've tweaked the settings, and you can now sync Philips Hue lights with the two-sided Ambilight system used here for room wide lighting effects. The ability to colour match Ambilight to on-screen content also means you'll be able to bath your room in perennial green throughout the summer, which apparently is quite on trend.