Pictures of elite 'Chinese military hacker' published
People's Republic mouthpiece: So what, the US does this too
---
'Putter Panda' hack crew part of PLA SIGINT apparat, allege security bods American security bods have unmasked a shady state-sponsored Chinese hacking group dubbed Putter Panda.
Analysts at Crowdstrike traced the shadowy group to an address in Shanghai, and even outed its alleged leader.
The research firm claimed a 35-year-old bloke known online as "cpyy" registered domain names to which Putter Panda's activities have been linked.
Crowdstrike also suggested he had links to the People's Liberation Army, whose Unit 61486, of the 12th Bureau, is known to engage in online espionage. The security firm also said this was "widely accepted to be China's primary SIGINT collection and analysis agency, supporting China's space surveillance network".
"This is a determined adversary group, conducting intelligence-gathering operations targeting the Government, defense, research, and technology sectors in the United States, with specific targeting of space, aerospace, and communications," Crowdstrike continued.
Cpyy went under a number of names online, including the bizarre monikers "naturally do not understand romance", "polytechnic Aberdeen" and "I love pineapple pie". He is said to have referred to other members of hacking forums as "students", before assigning them "jobs".
He also appears to be a keen photographer and has posted a number of tell-tale snaps. One shows Cpyy in military fatigues.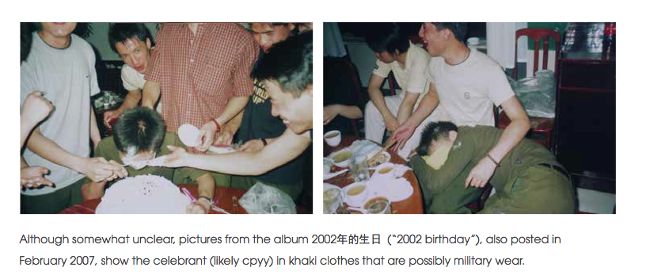 High jinks: Is the man in khaki fatigues a PLA soldier?
Other snaps show two distinctive People's Liberation Army peaked caps in what seems to be his room.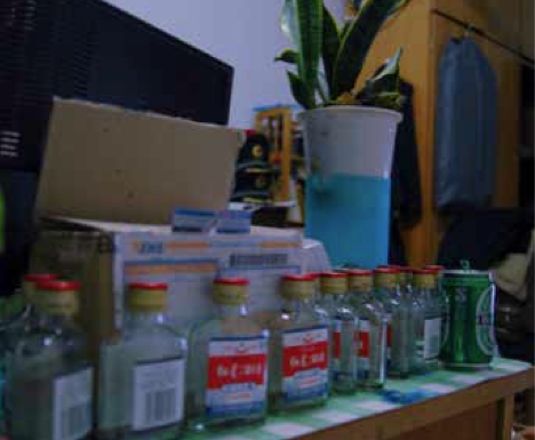 Vodka: The service dress caps in the background appear to be of Chinese military pattern
He also posted images of the "office", which Crowdstrike alleged was actually the headquarters of Unit 61486.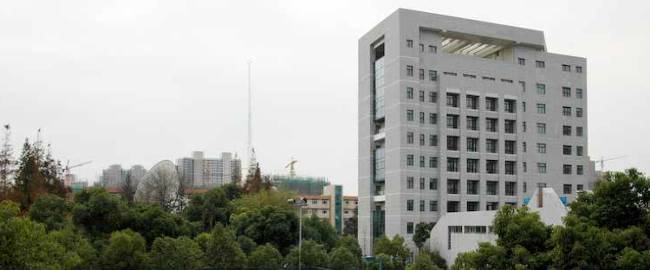 HQ: This building is said to be where the Putter Panda attacks originated from
Crowdstrike said Putter Panda used two different remote-access Trojans (RATs) called pngdowner and httpclient, as well as other pieces of malware, to infiltrate computer systems.
China's foreign ministry hit back at Crowdstrike's claims that the People's Republic has fought a "decade-long economic espionage campaign that is massive and unrelenting".
"The United States cannot pretend that it is the victim. They are a hacker empire. I think everyone in the world knows this," spokeswoman Hua Chunying said. ®