This article is more than 1 year old
Measure for measure: We visit the most applied-physicist-rich building in the UK
Like an ass whose back with kilograms of Concorde bows...
Geek's Guide to Britain Shielded by lime trees in a quiet corner of south-west London, a low, modern building constructed of green glass sits on rolling lawns behind a high metal fence.
It's a discreet facility save for a huge white sign facing the road with an blue official crest and three large letters that spell out NPL – the National Physical Laboratory.
The sign, the crest and high fence all suggest some sort of secret government research facility, camouflaged by obscurity amidst the leaves of London – the stuff of John Wyndham or Dr Who's Brigadier Alistair Gordon Lethbridge-Stewart.
This low-rise building comprises more than 380 laboratories and claims to be the UK's largest employer of applied physicists.
What this is, though, is one of the planet's centres of excellence on testing and measuring. Testing and measuring what? Everything.
NPL is so good at testing and measuring, it has become the place to which government, industry and even other scientists turn to get things right. The result is that NPL has become embedded in history.
It was its test labs that determined a more precise value for g (acceleration due to gravity) in 1960 – calculated at 9.8118177 metres per second squared.
It was the body the UK Air Ministry turned to for critical tests on the Supermarine S.6 seaplane racer during the 1920s, helping it to win the coveted Schneider Trophy. Good thing, too: the design experience gained by Supermarine was later used in the manufacture of the famous Spitfire fighter, of which more than 20,000 were made. The Spitfire, along with the Hawker Hurricane, was crucial to Britain's ability to send Hitler's Luftwaffe into a tailspin during the Second World War.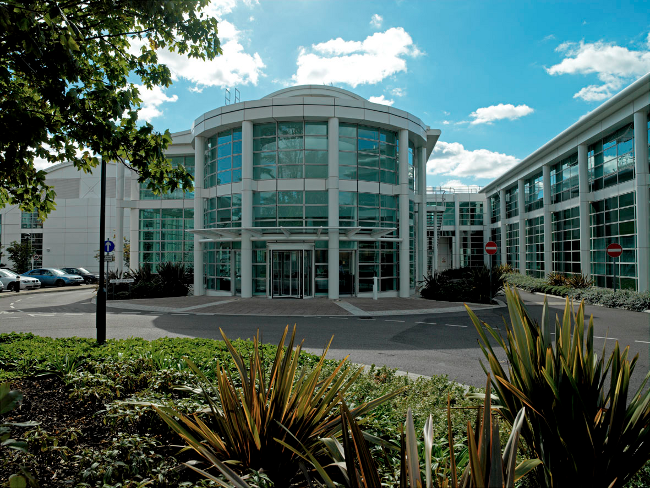 NPL: highly concentrated applied physicists, photo courtesy of NPL
It was the experts at NPL who weighed a Concorde supersonic airliner in 1979, ensuring it conformed with the Civil Aviation Authority's rules. Scales calibrated by NPL were positioned beneath each of Concorde's wheels to gauge the weight to within +/-3kg. The final weigh-in: 78,700kg. You can read more here (PDF).
NPL invents, too. Among its claims to fame: the first functioning atomic clock in 1955 and packet-switching in 1966 - a building block of the internet.
If all NPL had done, and does today, is weigh, test and measure, this would be a short story. But NPL has been and remains deeply involved in the units of measurement themselves - in making them more precise.
A more accurate second? Check. A reliable kilogram standard? That, too.
Seconds? Kilograms? Aren't these supposed to be givens, writ in stone? We learned them in school and put them into practice every day without thinking.
Actually, they aren't written in stone and NPL's physicists have worked for decades towards ever more precise definitions. NPL gave us the atomic clock, but now it's going further: working with laser-based time keeping to put an extra decimal point on the current definition of the second – defined as the rate at which caesium atoms flip when agitated by microwaves at a set frequency.
This obsession with the meticulous means NPL has become one of the world's timekeepers. The mega-lab is jointly responsible for maintaining Universal Co-ordinated Time (UTC), the world's time standard since 1972 and the mechanism upon which all clocks and anything with a time piece in it relies.
UTC is a weighted average of International Atomic Time (TAI), which is the product of more than 200 atomic clocks in 50 labs worldwide - among them, NPL. So precise is NPL's atomic clock, though, that it's one of just six labs relied upon to keep an eye on the accuracy of UTC.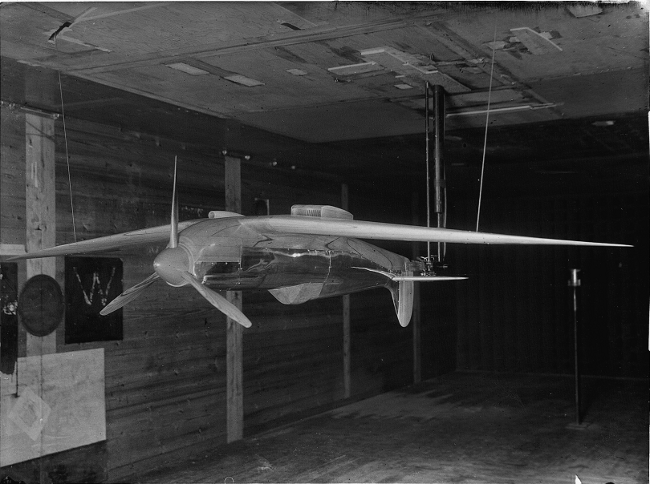 Forerunner of the Luftwaffe's curse, the Supermarine Spitfire, tested at NPL. Photo courtesy of NPL
If only there were some way to get a peek behind the scenes at this? There is - albeit rarely. NPL isn't top-secret and hush-hush and it does plenty of outreach to local schools, but for the general public you must wait for one of its rare open days, such as World Metrology Day on 20 May, when the masses got to wander the labs and probe NPL's boffinery.
World Metrology Day commemorated the 1875 Metre Convention that established the metre and the kilogram as international standards – two of the units by which NPL lives and dies - and that saw these two units cast as physical objects – a metal bar and a solid cylinder both of platinum iridium.
The platinum iridium kilogram is still with us today – protected beneath two glass bell jars at the International Bureau of Weights and Measures (BIPM) just outside Paris. NPL is home to one of the working copies of that original, Number 18. The metal metre bar was replaced in 1960 by an atomic calculation based upon wavelengths.
I got a peek behind the lab doors ahead of World Metrology Day, with the manager of NPL outreach - Andrew Hanson.