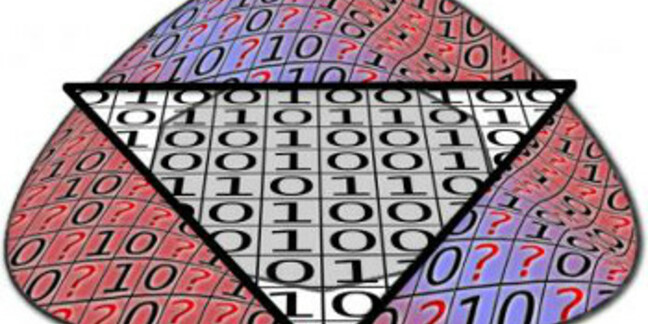 Canadian boffins have brought quantum computers a step closer to reality, by identifying one feature that will be key to finally building one – "contextuality".
Our computers use the binary system of 1 and 0s. Quantum computers use qubits (quantum bits), which can exist in "superposition", meaning that they're simultaneously 0 and 1...
Quantum researchers have known for 50 years that context is king when it comes to quantum theory. In normal scientific measurements, boffins can look at a thing and decide, for example, what colour it is and know it was that colour before they looked over.
In the weird and wonderful world of quantum mechanics, things aren't so simple.
On the sub-atomic particle level, any measurements are affected by the way you look at them – the context – and what you observe is not the property that the particle actually had prior to the measurement process.
To make the system work properly, quantum computing boffins need a way of controlling "the fragile quantum states". One such way of doing so is building a particular type of noise-resistant environment, and "magic-state distillation" is one approach to doing this.
The new study has found that contextuality could be key to the "magical state" model of fault-tolerant quantum computation.
"Before these results, we didn't necessarily know what resources were needed for a physical device to achieve the advantage of quantum information. Now we know one," said Mark Howard, a postdoctoral fellow at the Institute for Quantum Computing at Canada's University of Waterloo and the lead author of the paper.
"As researchers work to build a universal quantum computer, understanding the minimum physical resources required is an important step to finding ways to harness the power of the quantum world."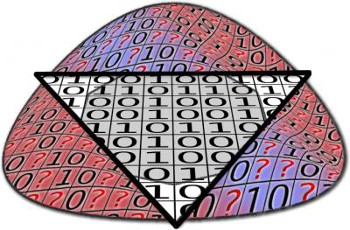 The triangle bit contains quantum states that are not "magical" and do not
exhibit contextuality. States outside the triangle do exhibit contextuality
and could be used in the magic-state model of quantum
computing. Credit: University of Waterloo
Now that they know these magic states need to be contextual, researchers will be able to start working out different approaches to building quantum devices and designing new algorithms for the magic states.
"These new results give us a deeper understanding of the nature of quantum computation. They also clarify the practical requirements for designing a realistic quantum computer," said Joseph Emerson, professor of Applied Mathematics and Canadian Institute for Advanced Research fellow.
"I expect the results will help both theorists and experimentalists find more efficient methods to overcome the limitations imposed by unavoidable sources of noise and other errors."
The full study, "Contextuality supplies the 'magic' for quantum computation", was published in Nature. ®
Sponsored: Webcast: Ransomware has gone nuclear