Supermodel Lily Cole: 'I got a little bit upset by that Register article'
Impossible.com millionaire tells Times mag about taxpayer-backed wishing-well's drubbing
Millionaire supermodel Lily Cole has told a national newspaper how upset she was by The Register's coverage of her taxpayer-funded wishing well, Impossible.com.
Youtube video of Cole talking about impossible.com
Using Freedom of Information laws, we attempted to discover how the wealthy socialite and globetrotter was awarded £200,000 from the public purse for a website that barely anyone uses, and which replicates free sites like Craigslist. The site is Impossible.com, and it was awarded matched funding by Brit quango Nesta from a Cabinet Office pot o' gold intended to help charities, under the pretext of stimulating the "sharing economy" (sic).
Impossible.com used some of your money to employ Freud Public Relations, splash out on a New York City launch starring Chelsea Clinton and Sean Lennon, and tour the US to promote it.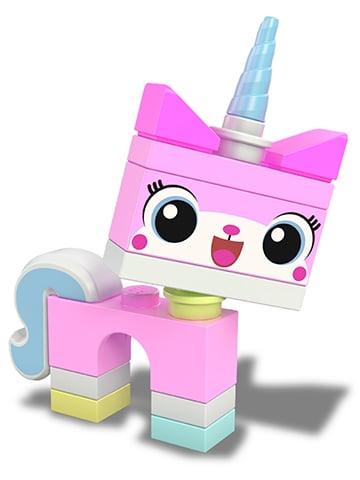 Upset by Reg coverage? Just look at this Unikitty
and think positive thoughts ... think positive thoughts
"I got a little bit upset by that Register article," says Cole, who was interviewed to plug a footwear line on Saturday. The 26-year-old went on to complain about "factual inaccuracies".
For the record, Cole has never complained to us about a single factual inaccuracy, and we make it easy by providing a "send corrections" link on every story. Apart from questioning our estimate of her net wealth – we'd heard £7m, Cole says it's a "fraction" of that – she doesn't elaborate on what these supposed inaccuracies might be.
English-born Cole then sighs: "They definitely didn't give me an easy time getting the grant."
That's not how we understand things. The FoI requests revealed Cole had been awarded the second £150,000 of her award despite failing to fulfil the criteria. Nesta told us Impossible.com had been released the money for "achieving scale" – despite not actually having launched. That's quite an achievement. When asked if it could define "scale", Nesta failed to respond.
The Times quotes us [paywall] describing Impossible.com as a "desolate and melancholy place". Cole was defiant:
We have invested less than 0.0001 per cent of our budget in thinking about Facebook Likes. Success can only be measured in time. I wouldn't have spent my own money if there wasn't real value to come from gift culture.
Since our first story back in March, Impossible.com has benefitted from a chat with Vogue magazine in which she claimed someone gave away his house through the online wishing well. So with all the cash and publicity, how's it doing now?
You can actually see for yourself, here. Impossible receives fewer than a dozen "wishes" or posts a day; and most "wishes" go ignored. (The "most shared wish" on the site has received just four shares.) It's also gathered 3,500 Twitter followers.
Maybe it just needs a little more time. Or a little more of your money? ®