Analysis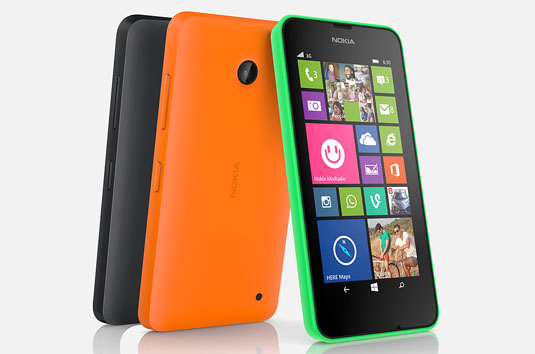 We attended a Microsoft conference in London earlier this month, along with 200 senior execs, to find out more about Windows Phone 8.1, the company's big play to get customers to buy into its enterprise mobility story.
At the same time we were treated to the UK debut of the Nokia Lumia 630, the first phone released by the devices division of Nokia since its acquisition by Microsoft.
Among the speakers was IDC analyst John Delaney, who presented findings from his white paper on the strength of Windows Phone as an enterprise platform. For this research IDC interviewed some Microsoft partners, some vendors of mobile enterprise management solutions and three big enterprise customers.
Let's start with an interesting nugget. In the UK BYOD, or bring your own device, is not as widespread as you might have gathered from all the hype.
Seal of approval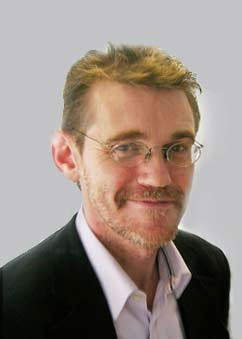 Delaney: BYOD not so widespread after all
Enterprise procurement still accounts for most of the smartphones in use by employees. Furthermore, BYOD in the enterprise may even have peaked. So while IT departments ponder how to cope with the onslaught of users wanting to connect their favourite mobile phones to the corporate network, those same users are beginning to think this is not such a good idea after all.
According to IDC, employees are starting to baulk at "spending £500-plus of their own money on a device they will use for work".
Also many enterprises are now offering nice handsets from an approved list, a strategy known as CYOD, or choose your own device, which removes some of the motivation that has driven BYOD.
Corporates no longer have to fear being pulled onto platforms by users
Corporates no longer have to fear being pulled onto platforms by users if they can lure those users onto the platforms they are happy with. However, consumerisation remains a powerful force in driving the selection of that approved list.
"These days, if a device platform is not successful in the consumer market, then it will not be successful in the enterprise market either, outside of certain areas such as retail which may require a more locked-down approach," IDC says.
According to IDC's research, Windows Phone accounts for 10 per cent of UK employees smartphones, compared with 35 per cent for Android and 32 per cent for iOS (BlackBerry figures are not discussed in the whitepaper).
Of course, we are talking about the corporate market, not the world at large where Windows Phone is a much smaller fish.
So this is the first challenge Microsoft faces: it needs great handsets to grab the attention of employee-consumers.
Get that right and the enterprise will follow – and the enterprise is where Microsoft is dominant. Most big companies run on Microsoft companies at the back end and Microsoft Office is the lingua franca of the corporate world.
Cost conscious
Let's look at how those big companies are prepared for enterprise mobility and what they are looking for in an enterprise platform.
When IDC surveyed companies it found their priorities to be, in order: security; cost; manageability; end-user pull; and regional support.
Even where cost was the most important factor, security was the second most important. Of course, manageability has an impact on cost and end-user pull makes rollout easier. And that in turn affects manageability.
Windows Phone 8.1 has addressed many significant issues for IT departments, IDC reports. Chief among these is consistency with desktop Windows, which sees users move between their desktop, laptop and Xbox
While corporates might value the ability for users to have the same desktop and phone interface, the value of the user pull generated by Xbox, with the virtuous knock-on effects on manageability and cost, is not to be under-estimated. Nor are the reduced costs of developing across platforms.
Given that security and cost are the top requirements for enterprises, the Nokia Lumia 630 starts to look very good. Its budget price means it can be rolled out much more affordably, and Windows Phone 8.1 has many of the security features IT departments have been looking for.
Device storage can be encrypted using BitLocker; there is support for secure/trusted boot, remote lock and PIN reset; and certificates can be used for user authentication with support for Simple Certificate Enrolment Protocol and signed and encrypted mail.
The VPN support can be triggered by specific apps and also by location. There is auditing support for phone number international mobile subscriber identity – including Dual SIM support – and other data which has been configured by the MDM. Enrolling devices into the MDM is easier.
Microsoft knows that it is the challenger here and MDMs support Android and iPhone. By using a web authentication broker enrolment can be driven by the MDM server. The MDM can then push configurations, manage apps and set up blacklists and whitelists for the Windows Store.
Microsoft is keen to point out that with Windows Phone it has the device that IT organisations want to roll out to customers and that BYOD is no longer a stumbling block.
It would be ironic if at the same time the increasing attractiveness of the Nokia phones led to consumer pull anyway.
You can read the report yourself here (pdf download). ®