This article is more than 1 year old
HP faces down youthful tech upstarts: Don't judge us by our looks
Having a 'Benjamin Button' moment
Comment Hewlett-Packard is a mature company operating among other declining mature firms – all of whom have to compete with new, immature rivals. So how can it equip itself to prosper in the new era?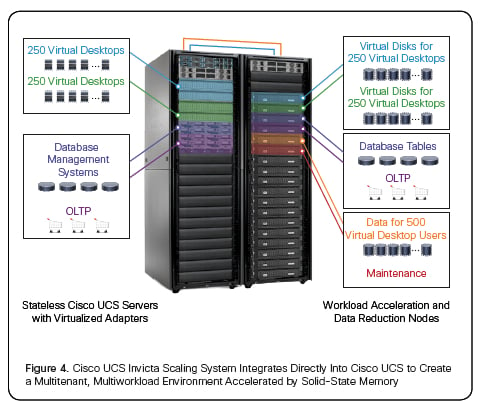 Old-hand Cisco got wise to the disruptive game early, coming up with UCS when everyone thought Dell, HP and IBM had the market sewn up
HP's developed markets are being "disrupted" by newer, fresher technologies wielded by newer, fresher startups: and we're seeing this trend with servers (to an extent), storage and networking. The firm is now forced to somehow manage to age in reverse – like Benjamin Button.
The company – the last of the minicomputer manufacturers still in existence – has PCs, printers, servers, storage and networking products plus a large services business, intended to help its customers integrate its products with their business operations. Each one of these six businesses is challenged.
Its main rivals are IBM, Dell and Cisco, with EMC a fiercely competitive rival in the storage and converged system area.
What are HP's problems? First of all, it has been run by a board and by CEOs whose vision has not been suited to the market. Carly Fiorina was a strong CEO but her successors have not been as successful – from arch cost-cutter and short-termist Mark Hurd to SAP's Léo Apotheker, who had HP make its disastrous Autonomy acquisition. Now we have Meg Whitman trying to outwit all the sharks in HP's markets and bring in a fresh vision for the company – a hugely difficult task.
Of all of HP's assets, the printers business is the one which operates in the most mature market. Every business and organisation needing printers has them. There is no inherent growth in the market, except in the nascent 3D printing area. But the printing inks in that area are highly application-specific. What you use to make a gun is not what you use to print stem-cell-infused tissue nor what you use to make a mug or a metal component. It looks to be a market full of relatively short-run inks and ink-handling components – not an obvious mass-production opportunity.
The market for personal or domestic printers is dying. Photos are now stored in Facebook or Google's cloud, or tablet computers, not in physical albums. Who needs a colour laser or inkjet printer at home when smartphone photos are uploaded to social media sites and shown on the TV?
Meanwhile, demand for mainstream printing will be staying flat.
As for its other sectors, PCs are a near disaster area, declining in the face of tablets and smartphones. Margins are razor thin, Windows software and associated bloatware roundly disliked and resented – especially by younger users who look at their smartphones and tablets as the computing environment du jour and see no appeal in complex personal computers.
HP's products aren't as cool as Apple's, but neither are they as cheap to manufacture as a Lenovo: they are just boring commodity boxes running Windows and competing with Dell. Boring products in a boring market facing constant attrition from smartphones and tablets.
Servers
By contrast, there does appear to be some room to grow in the server market. Dell, HP and IBM's servers have been so, er, good that Cisco has been able to start up its own UCS line and grow strongly year after year by producing a better product. While Dell, HP and IBM thought they had the server market sewn up, it was clearly not the case. IBM now thinks the server business future is so far removed from its strengths and core focus that it is exiting the business, selling its X86 line to Lenovo.
Dell, meanwhile, has retreated to private equity while it remakes its business. Apple has been its stylish innovative self in servers, with its glossy black Mac Pro cylinder model, but that is the epitome of a niche product and is almost entirely unsuited to the general small, medium and large enterprise server market.
The only other server-focused innovator has been HP and its Moonshot effort, unique in the industry, with the ARM version due soon. This is competing with servers defined by Facebook's Open Compute Project, and also with the idea of all or workload-specific servers and servers with Flash DIMMs and servers converged with storage and/or networking – for example the offerings from Nutanix and Simplivity.