This article is more than 1 year old
LOHAN seeks X-Plane bod for simulating relationship
Handy with Plane-Maker and seeking eternal glory? Click here...
If you're a dab hand with X-Plane's Plane-Maker who just happens to fancy eternal internet glory as part of the Low Orbit Helium Assisted Navigator (LOHAN) mission, then today's your lucky day.
The current state of play with our Vulture 2 spaceplane is that we've replaced the smoking servo which recently gave our plucky Playmonaut a nasty moment, bolted on the canards, and are currently wrangling the servo linkages to the same - an unexpectedly complex task which represents the last job before the aircraft becomes fully functional, at least mechanically.
More on that in due course, but we're also now ready to turn our attention to the matter of programming the Pixhawk autopilot. For what is bound to be a most vexatious labour we have the assistance of Andrew Tridgell and other expert members of the DIY Drones community, and it has been suggested that an X-Plane representation of the Vulture 2 will certainly be of great assistance.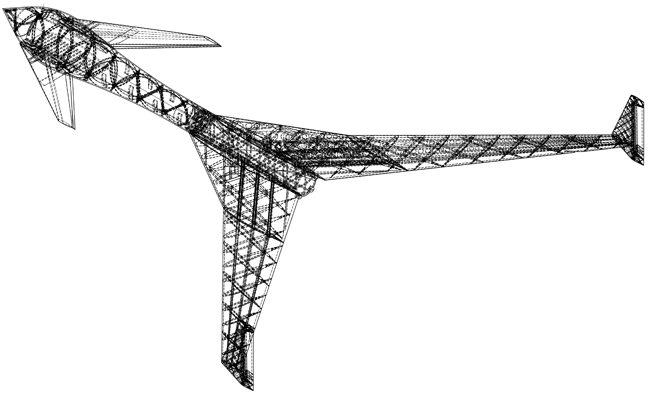 This is outside our area of expertise, so any bright spark who can turn our .SLDPRT CAD files into an X-Plane is invited to get in touch.
The reward for this labour is the aforementioned glory, plus beer, quaffing of which TBA. Sadly, the bruised LOHAN budget doesn't allow greater recompense, and indeed our Playmonaut is complaining vociferously that we recently cancelled his hired stretch limo and bought him a second-hand bicycle.
The resulting X-Plane will be made available for public consumption after the mission (as will the CAD files), but must until then remain a classified vehicle, so discretion is vital. Candidates will equally be required to commit fully to the job, and get it done with alacrity, because the LOHAN launch date is now looming. Over to you... ®
---
More from the lovely LOHAN:
---