MicroNokia's ongoing efforts to convince world+dog that inductive charging is a very good idea has just taken important strides with the release of a pair of electric pants.
The product of British designer A. Sauvage, the pants are said to have "used the technology from the new Nokia DC-50 wireless charging plate", a new inductive charging gewgaw that appears to combine a battery and a Qi charger. The presence of the rechargeable battery means one can schlep an inductive charger around instead of having to find one tethered to the mains.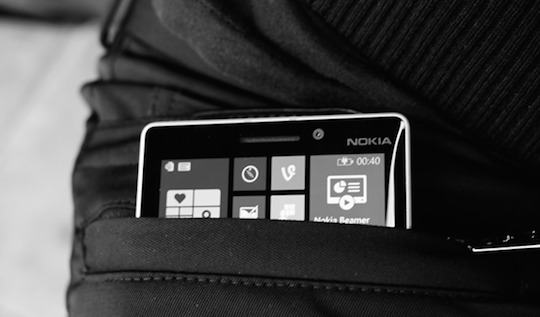 Put a healthy glow in your groin with MicroNokia's inductive pants
NokiaSoft says the pants are no mere fig leaf: it will soon be possible to order the garments on Amazon.
There's no word on colour, but we do hope they're sold in "electric blue". ®