Top 10 tech essentials for the festival season
Gadgets for Glasto and other grubby gatherings
Product round-up According to the calendar, Summer is icumen in, which means it's time to stand in a muddy field and listen to the sonic outpourings of the latest beat combos. Personally, (Live Aid and Stevie Nicks at Red Rocks being two exceptions) I've yet to see an outdoor concert that held a Zippo to a good indoor event but they seem to be getting increasingly popular so who am I to play the curmudgeon?
Of course these days we all want to go to Glasto with our tech, such being the curse of the increasingly connected world in which we live. So here's a quick roundup of some essential - and not so essential but still pretty cool - techie gadgets for the festival season to take your mind off the fact that you are standing in a muddy field that looks, feels and smells (and often sounds) like a recreation of the Battle of Passchendaele and that you've paid an arm and a leg for the privilege.
BioLite CampStove and gadget charger

OK, so this isn't the cheapest, most efficient or fastest way of brewing up at a festival campsite, as you first need some useable biomass – that's dry kindling and twigs to the rest of us and you can use charcoal at a push. Even if it does take a good five minutes to boil a litre of water, it is still pretty funky and involves no faffing around with kerosene or gas canisters.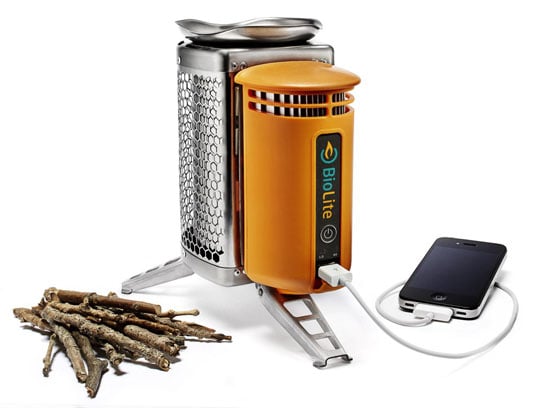 The clever bit is the power pack that clips to the side of the stove. It houses a battery that drives a small fan at the bottom of the burn chamber to improve combustion when just lit. Once everything is warmed up nicely the fan idles down and a small generator puts juice back into the battery and lets you syphon off power through a USB port. At just under 1kg, it's a little heavy for backpacking but it ticks the tech and romance boxes and is very well made. There is a slight whiff of more money than sense about this thing, but I still want one.
EE Osprey 4G Wi-Fi hotspot

Colourful and semi-rugged EE's Osprey is a battery powered 4G WiFi hotspot which lets you get online with your tablet or laptop without having to depend on the festival organisers piss-poor and, doubtless, over-taxed WiFi network. The Osprey can support up to ten devices at any given moment and has a battery that should last for about six hours of continuous use. Like all modern 'MiFi' devices setup and use is as easy as falling off the muddy duckboards leading to the face painting tent.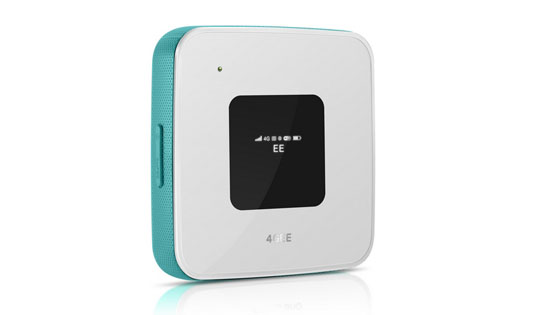 Being an EE device you will be hooked up to the largest 4G network in the land. That said, you'll still need to check that you get coverage at the festival site. At Glastonbury you'll be flat out of luck but you should be OK at Reading while Bramham Park in Leeds is a bit of a grey area. Fifty notes (sixty if you include the mandatory £10 for a 2GB top-up) on PAYG is a bit steep if you ask me but it's a device you will probably get a lot of subsequent use out of.
Price
£50 on PAYG
More info
EE