This article is more than 1 year old
Firefighters deliver trapped student from GIANT GERMAN LADYPARTS
Playful penetration ends in emergency extraction
A US foreign exchange student has become a deserved internet celeb after firefighters extracted him from a giant vagina in the southwestern German city of Tübingen.
According to Erick Guzman, who kindly posted snaps of the incident on Imgur, his chum decided it was a bright idea to get down and dirty with Peruvian artist Fernando de la Jara's stone representation of female naughty bits, which adorns the grounds of Tübingen University.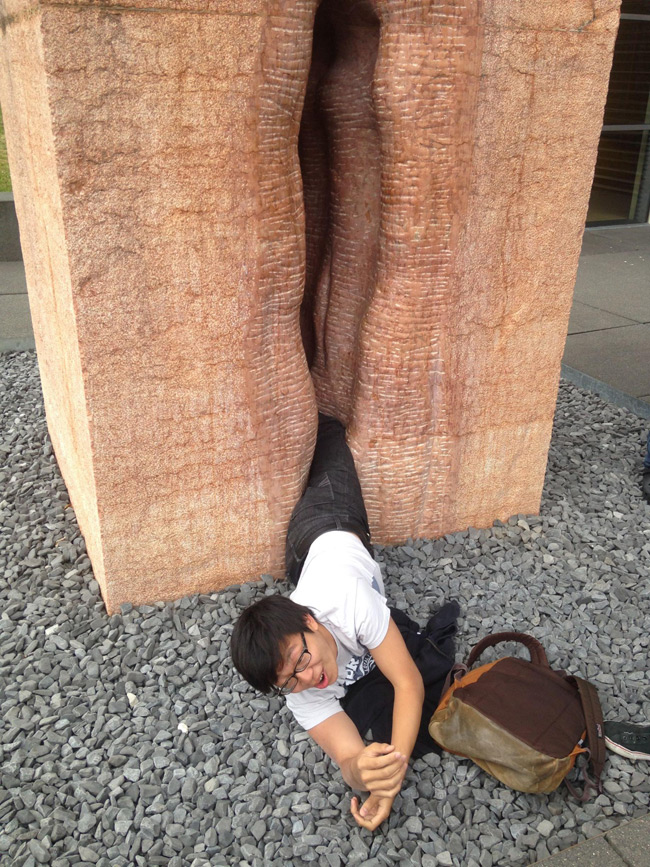 Reports suggest that no less than five emergency vehicles and 22 highly unamused firefighters rushed to assist the "really embarrassed" student, although the delivery method is not noted.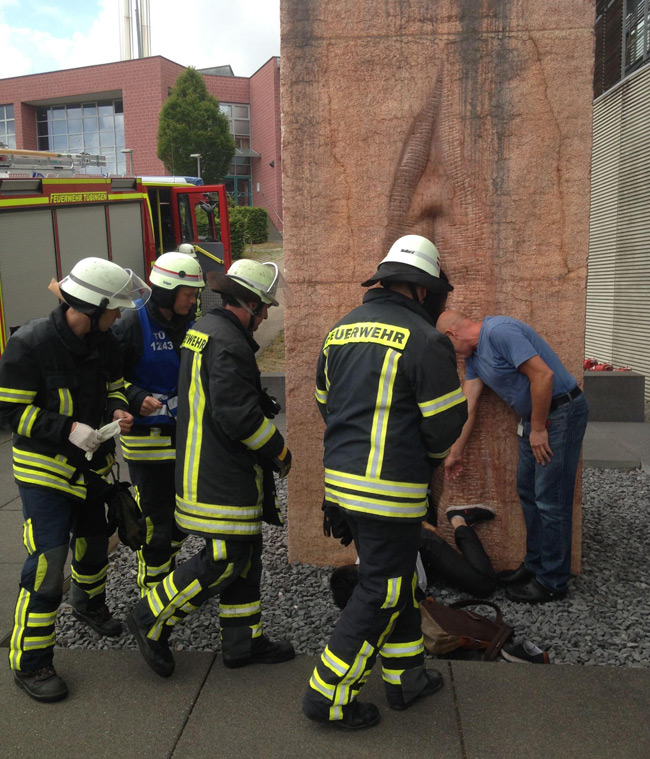 ®