EMC has developed a burst buffer technology that transforms its VNX mid-range enterprise storage into an HPC-class storage resource, with the aBBa cache providing the raw speed and the VNX the capacity.
High-performance computing (HPC) has such enormous computing grunt that enterprise arrays, like VNX, can't keep up with either data receipt or data access rates. That's why specialised suppliers like DataDirect and Panasas rule the HPC storage roost and enterprise system suppliers use OEM or resell deals with them to get into the HPC storage space.
Thus HP sells Data Direct storage into HPC markets. Now EMC has chosen to develop a burst buffer caching technology to enable its VNX to function in the HPC market and let it compete against HP.
Burst buffers are based on flash and its speed is sufficient to keep up with processors' demands for data IO whilst bleeding out written data to the backend array. We wrote about EMC's aBBa here and DDN's IME technology here.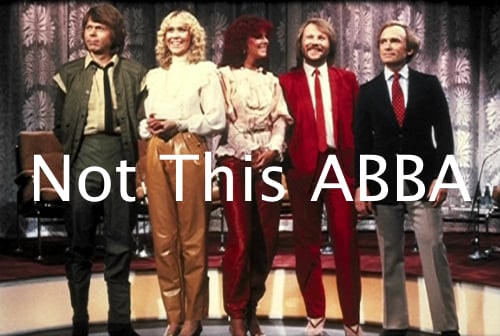 There was an EMC demo system at the Leipzig International Supercomputing Show that could loosely be described as an HPC-class Vblock architectural approach, using converged infrastructure. This included:
3 network switches
HSM (Hierarchical Storage Management) appliance
Burst Buffer Cache
VNX Lustre appliance
The active burst buffer appliance (aBBa) uses NVRAM and can, EMC says, improve checkpoint throughput tenfold, and uses the PLFS virtual file system, developed for shared-file checkpointing at Los Alamos Laboratories. PLFS uses aBBA for its burst buffer storage.
The VNX Lustre Appliance provides up to 1.44PB of capacity in a standard rack with 20GB/sec bandwidth. It integrates open source Lustre and has support for FDR/QDR InfiniBand, 40Gbit/s Ethernet, SSDs, and nearline SAS hard disk drives. It uses the burst buffer technology and EMC calls it Lustre aBBa or LaBBa. It's a flash tier of storage inside the Lustre parallel filesystem. LaBBa manages its own tiering, from NVRAM buffer to disk, EMC saying it's a burst buffer-accelerated Lustre object storage server and, overall, by tiering Lustre objects instead of blocks, Lustre performance is improved 4X.
Another aBBA implementation in the demo system uses a burst buffer appliance front-ending Isilon scale-out filer storage, actually a Grau XtreemStore hierarchical storage management (HSM) appliance. Grau provides the software and an Isilon plug-in uses PLFS internally to accelerate data movement to 1PB/day. This could be implemented, EMC says, on GPFS as well as Lustre; any parallel filesystem with an HSM management facility, in fact.
The Lustre filesystem can be implemented on VNX with Isilon nodes being used for secondary storage. The Grau HSM technology is used to move data between the two.
HPC is the coalface where supercharged processing mills butt up against slow disk storage and have to somehow get that storage working faster. The situation us only going to get worse, as GPUs are added to CPUs to boost processing power higher. Burst buffers are the caching technology favoured by HPC engineers and both EMC and DDN have burst buffer technology. We would expect over time that it will become an integrated component of an HPC data store, being added into the storage array controller, for example.
We understand that EMC will be using DSSD technology, PCIe-access rackscale flash storage, with aBBa. The company is developing marketing business cases for its aBBA technology and we might see product in the next 6-18 months. El Reg is thinking of real-time analytic processing of big data for financial trading businesses as one use-case area. ®