Pick and choose
Feeling much like I'd been thrown back in time to browse the shelves of Blockbuster Video and rather uninspired by the choice, I decided to catch up with the rest of the planet and settled on Breaking Bad, and it didn't take long to see what all the fuss was about here. Needless to say, once I began viewing that particular odyssey, I put in quite a few hours with the Roku.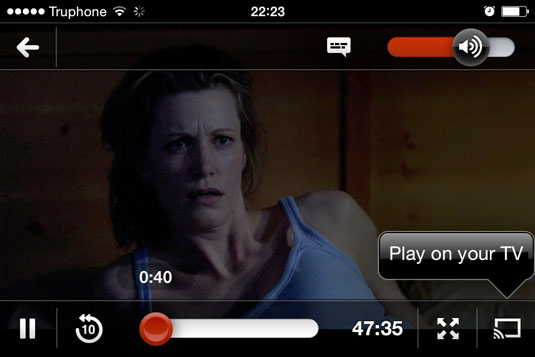 Preparing to cast to TV from an iPhone
The only issue that kept cropping up was that starting up afresh, Netflix would default to 5.1 surround audio and make an awful clicking noise until stereo had been selected which was needed for the sound set-up I was using. The Roku itself has selections for sound output format and TV resolution, but Netflix has a mind of its own.
You can, of course, continue your viewing on a phone or tablet or cast it from such a device over to the Roku Streaming Stick. It knows where to pick up from, but it can take a while if an app like Netflix has to start up. Currently, there's no casting from a computer available yet, but even Google's attempts have been in beta for Chromecast, and are a bit flaky in places.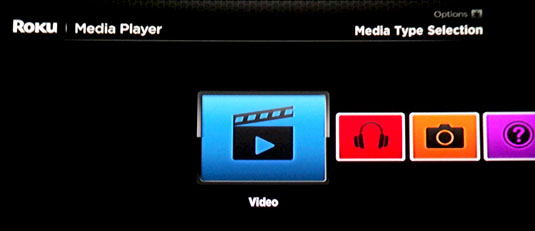 Got a NAS box or PC configured for sharing? The Media app can tap into it all... except for AVIs
I'd been using the Roku 3 for a while, so viewing with the Streaming Stick was an easy transition to make. The lack of USB and microSD card functionality wasn't too much of an issue either as it was perfectly capable of browsing content on a NAS box for playback although, unfortunately, it doesn't support AVI files – a full list of supported formats here.
In this respect, it's much less bother than Chromecast, which wants you to store everything in Google's cloud and although local playback is possible from a computer, it is part of the beta functionality and unreliable at best. On the Roku, accessing networked volumes is a breeze, and if you fancy a slideshow of stills, then that's an option too, but you'll find it can take a while building up thumbnails if your NAS photo folders contain a lot of images.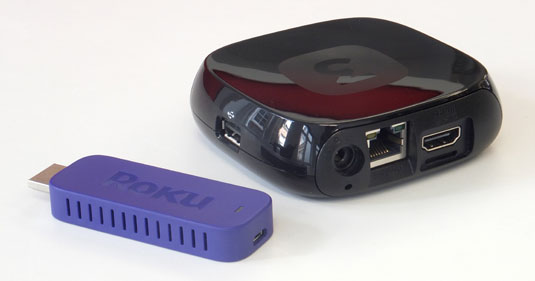 If you don't need a card slot or Ethernet, the Streaming Stick is half the price of the Roku 3.
The Reg Verdict
I'm beginning to wonder if Roku hasn't shot itself in the foot by not including an HDMI extender in the box, as my Chromecast experience proved this can help with less than perfect signal issues and HDMI port access. Yet overall, the Roku Streaming Stick performed very well in different set-ups. Its interface is easy to navigate and the handheld remote is laid out intuitively, with the added bonus of having an app remote as well, giving you access to your mobile content. All in all, it's a fitting enhancement to any household with decent Wi-Fi and a not-so-smart TV. ®

WORLD CUP TRAUMA? Just Streaming Stick a Roku in it
IPTV HDMI dongle with plenty of channels, a handheld remote with iOS or Android app control together with easy access to mobile content and networked volumes.